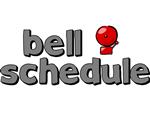 Hephzibah Elementary New Bell Schedule
2019-2020 School Year
Start Time: 8:15 a.m.
Dismissal Time: 3:15 p.m.
The Family Y will provide child care before and after school. Morning care hours are from 6:30 - 7:45 a.m., and after school care hours are from 3:30 - 6:00 p.m. The cost is $50 per child per week. There is a discount for additional siblings. Families can apply for a reduced fee from the Family Y.
Click here to view official letter from Mr Kennedy.