HES Media Center T-shirt Sale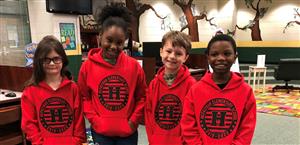 HES Media Center is selling t-shirts to raise money to purchase much needed library resources. There are 3 ways to order:
1. Online at spiritandpride.com; School ID # is 145976
2. Phone - 800-854-4452
3. Order forms - Please send no cash to school. Make check and money order payable to Spirit and Pride.


For more information, you can call me at 706-592-4561 ext. 3410.