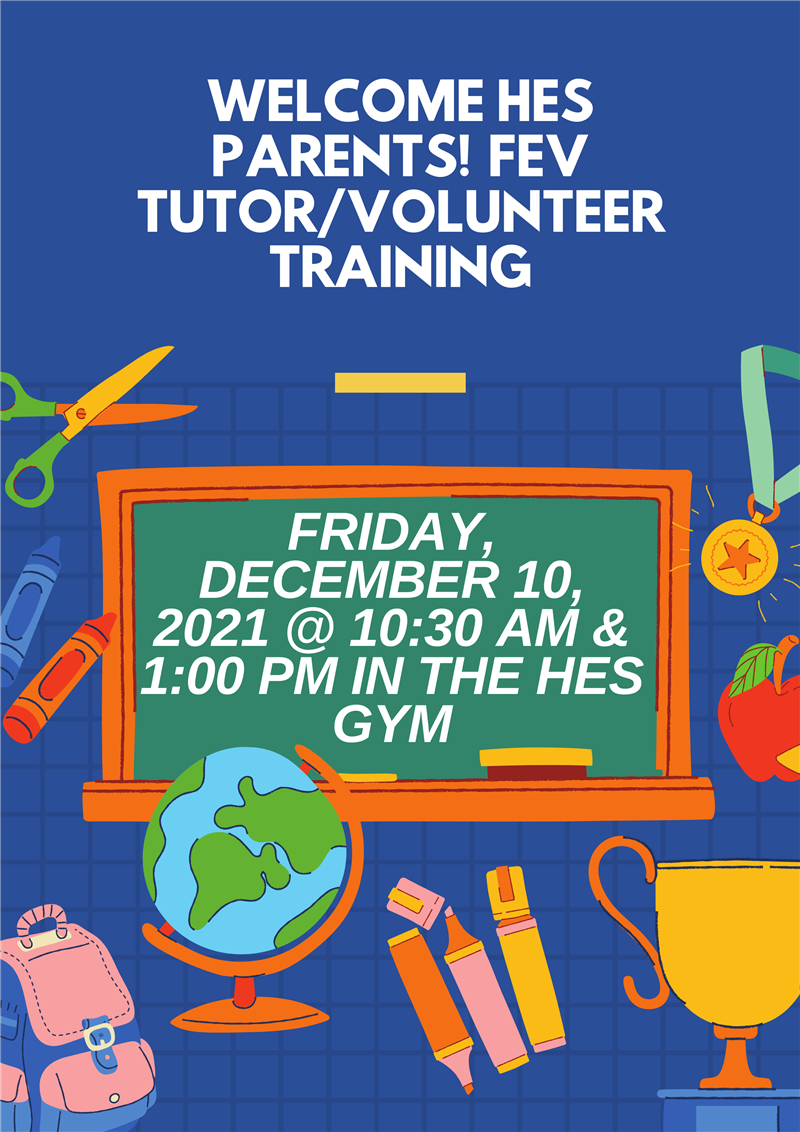 Ms. Carthen will be hosting a FEV Tutor/ Volunteer Training for Parents/ Guardian on Friday, December 10, 2021. There will be two time slots available. The first time slot is 10:30 am. The second time slot is 1:00 pm. Both session will be held here at Hephzibah Elementary. Because we will be holding the training sessions in the building, space is limited to 12 people per session. Please use the following link to sign up for the time you would like to attend the training: https://www.signupgenius.com/go/10C0F48A9AF28ABF5C70-fevtutor1

*Prior to the volunteer training ALL participants, must first complete the Mandated Reporter Course. Please follow the link to get to the Mandated Reporter Course: https://www.rcboe.org/cms/lib/GA01903614/Centricity/Domain/10302/Mandated%20Reporter%20Training_.pdf.

*You must bring a copy of your Mandated Reporter Certificate to the training.

*If you are planning to attend any field trips this year, you will need to attend the volunteer training. Thank you in advance for supporting HES.