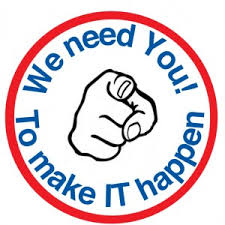 Website Under Construction
We are currently updating our website. We apologize for any inconvenience this may cause. We do, however, need your help. You are an important part of our community of learners. Please let us know how we can use the website to better serve you. What are some of the resources you would like to see on the website? What would benefit you most?
Please click here to leave your comments about resources you would like to see on the website.
Main Office Summer Hours
The main office is open Monday-Friday from 8:00 to 4:00 p.m.
On-line Registration for 2016-17
Please click here for registration information.
Please click here to register online.
Report Cards
End-of-the-year report cards have been mailed. If you have not received a report card in the mail, you may visit the main office to check if you have an outstanding fine. Please stop by the front office Monday-Friday from 8:00 to 4:00 p.m.
School Supply List
The teachers of Freedom Park are excited to welcome your student to a new school year. Please be aware that there may be additional supplies needed. Always stay in contact with your child's teacher to replace supplies throughout the year. In addition, as a partner in education, please periodically check with the teacher to assist her in providing materials for the class and students who may be in need. As always we appreciate your support. Every student, every day that is the FPS way!

Please click here for your child's school supply list. Please follow the links on the left hand side of the page.
Open House
Open House for all Freedom Park students (elementary & middle) will be held on Friday, July 29th.
Open House— Elementary School 8:00 a.m.—12:00 p.m.
Open House—Middle School 12:00 p.m.—4:00 p.m.
First Day of School
Classes will begin on Tuesday, August 2, 2016 at 9:00 a.m. The building is open to receive students at 8:20 a.m..
Have a safe and wonderful summer!!! We look forward to seeing you all at Open House!