Annual Title I Parent Meeting
ATTENTION: ALL Parents, Teachers, Administrators, Students and Community Stakeholders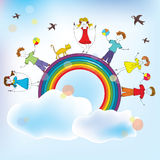 What does it mean to be a "Title I" school?
Title I Program Curriculum Parents Right to Know
School Status Testing School-Parent Policy
Budget & Funding School Goals School-Parent Compact
Parent Survey School-wide Volunteer Opportunities
Parents, you do not want to miss this opportunity to help strengthen the Title I Parent Involvement program at your school!
When: Thursday, October 26, 2017
Time: 5:00 pm
For more information contact the school office or Rose Lofland at (706)796-4705.