FAQ:
What if I don't live on post and I still want my student to attend Freedom Park (you must be active duty, DOD civilian, or retired military)?
If you are active duty, a DOD civilian, or retired military, but you don't live on post you must contact the central office to request a zone exemption @ (706) 826-1000
The following is this week's newsletter. Please read for important upcoming dates and information. https://www.smore.com/67ed4

You can now follow us on your favorite social media. You may use the links at the bottom of the page or they are here for your convenience.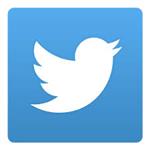 Freedom Park School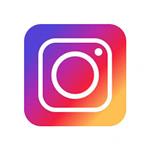 Freedom Park School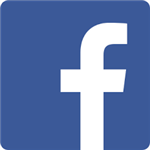 Freedom Park School Freedom Park School PTA
Freedom Park School Supply List
To view the 2017-2018 school supply list click here.
Freedom Park School Open House
We are so excited to welcome our students back to a new school year. Please join us for Open House on the following dates:
August 3 Elementary Open House - 8:30-12:30
August 3 Middle School Open House - 1:00 - 4:00

Teacher of the Year - Ms. Sandra Owens
Please join Freedom Park in congratulating the teacher of the year for 2017-2018, Ms. Sandra Owens. Ms. Owens is a 4th grade teacher at The Park. She is dedicated to ensuring her students are not only prepared for fifth grade, but also develop into life long learners. Congratulations Ms. Owens!
Richmond County School Calendar
To view the 2017-2018 School Calendar click here.
Weekly Newsletter
Please click here to read the weekly newsletter.
What are my student's grades?
You may log on to Infinite Campus to view your student's grades. Infinite Campus also allows you check whether or not your student has received a tardy or an absence. Please click here for instructions for how to create an account. Already have an account? Please click here to access the information.
School Reminders and Emergency Text
Remind101 will send a text to your smartphone. We will use this app to inform, remind, and update you concerning school events, notices, reminders, and other information. Please sign up today. Click here for instructions.
Eagle Bus Arrival/Departure Text
Freedom Park is using Remind 101 to inform parents of late buses. When a bus is late, we will send you a text informing you that the bus is late and give you an update once the bus has arrived. You must sign up to recieve the text. Please click here for information to sign up for this service.
Garrison Commander's Policy Memorandum No. 15 - Supervision of Children
Please click here to read the current policy.
School Hours
The school day begins at 9:00 a.m. The building is open to receive students at 8:20 a.m.. Please do not drop students off before this time as there may not be anyone to monitor them. The end of the school day is 4:00 p.m. Students who leave school before 4:00 p.m. will be counted tardy until a doctor's note is received. To protect the instructional day of all students, we do not release students early to avoid long lines. Calling into classes to release students early is disruptive to the education of all students in that class. Emergencies and doctors appointments will be handled on a case by case basis.