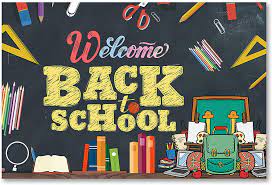 1st-Days of School Plan:
All students will be allowed to enter campus at 7:00 am:
Breakfast will be served in the cafeteria from 0700-0720. Car riders may enter the gym and exit the back of the gym to go to the cafeteria if they want breakfast. Students must remain in the cafeteria until 0720.
Students may choose to sit in the gym (no food to be eaten in the gym). Students may also stand outside in the grassy area/under awnings. Assigned morning duty personnel will supervise.
Staff and students will be dismissed to 1st period at 0720, and 1st period will begin at 0725.
Posters will be posted with the student's last name and their 1st-period teacher. All students will report to their 1st-period class where they will receive their schedules. Students will follow their schedule for the remainder of the day. We will be on an HR schedule which is between the 3rd and 4th periods. This will allow us to distribute important information. Expect the RCBOE Code of Conduct to be brought home by students during the 1st 10 days of school. We request that you sign the first page and return it with your child prior to August 19. Each day, students will receive updated colored schedules as we amend and balance classes.
Parents, please speak with your child about the appropriateness of items they bring to school. Take a moment and check their bags before they leave the house and make their way to school.
Safety is a top priority of HHS and your cooperation will help us tremendously.
We look forward to seeing your children tomorrow.