PARENT AND SENIOR GRADUATION MEETING (VIRTUAL)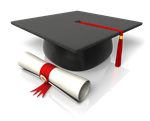 The meeting took place on April 28, 2021, from 6:30 pm-7:00 pm. You can click on the video below to view a recording of the meeting.
Reminder: Graduates can purchase Official Transcripts on the day of graduation from the bookkeeper for $3.00 each. You must have the exact change. Transcripts prior to graduation are free of charge.
Important Dates and Graduation attire information
Meeting Video