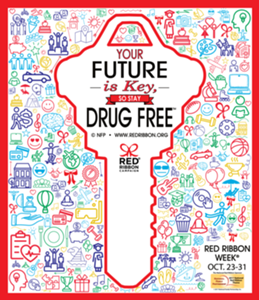 Red Ribbon Week is October 23rd-27th
Please be reminded to dress up with the following themes each day:
Monday October 23rd
"C.T. Walker is Tackling Drugs"- Wear your favorite team's apparel/jersey's.
Tuesday October 24th
"Be a Smartie, don't get mixed up in drugs!"- Wear mismatched/backwards clothes.
Wednesday October 25th
"Be a hero everyday,don't do drugs!"- Dress up as your favorite real-life hero or superhero.
Thursday October 26th
"Drugs are old school!"-Dress up like people from the 50's-90's.
Friday October 27th
"These paws don't touch drugs!"- Wear school colors/ spirit wear.
For more information, click here.