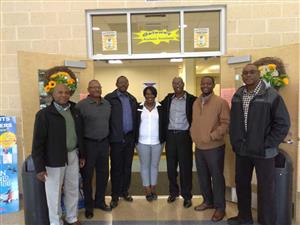 Ms. McRae and some amazing Veterans!
These men have proudly served our Country and today they were able to visit us at Hains.
Our students were able to speak with these men and show their appreciation.
Hains would like to thank these awesome Veterans and other Veterans who have served our Country!