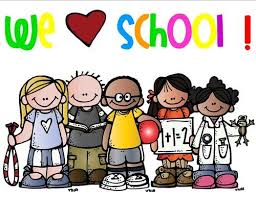 Phone: 706 796-4918
Email:
Degrees and Certifications:
Bachelors Degree in Early Childhood Education Masters Degree in Elementary Education
Ms.

Ashley Pulaski

I have been teaching Kindergarten at Hains Elementary for 18 years. I absolutely love Kindergarten and I love teaching at Hains Elementary.
All Categories
Unassigned
Math
Spelling
Select Month
January
February
March
April
May
June
July
August
September
October
November
December
Select Year
2019
2020
2021
2022
Filter
Past Due Assignments
Date Due: 05/22/2020

Category: Spelling
Name Ashley Pulaski

Email: pulasas@boe.richmond.k12.ga.us

Kindergarten

---
The sight words for the week of April 14- April 17 are:

there, use, an

You can make flash cards and have your child read them.

They can write sight word sentences and draw pictures of the sentences.

They can also find sight words in books, magazines, etc.

Please continue to work with your child on the assignments we sent home on Monday, March 16, 2020. If you have access to a computer or tablet, I would like for your child to complete a minimum of 3 I-Ready Math Lessons and 3 I-Ready Reading Lessons a week. They can also watch videos on Brainpopjr and listen to stories on myon and Epic. All of these apps are in their lauchpad. You can also have your child go to www.happynumbers.com for math lessons. Check Class Dojo for your child's login information. If you need help logging in just let me know. Again, if you have any questions, please don't hesitate to contact me through Class Dojo or you can email me at pulasas@boe.richmond.k12.ga.us.