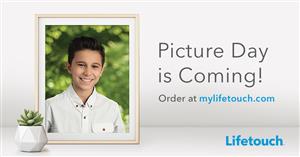 Picture Retake Day is Thursday, November 21st.
Order online with your Picture Day ID at mylifetouch.com.
Picture Day ID: NR409180Q1
Picture order forms are available at school. Cash, money orders, and checks payable to Lifetouch will be accepted on Picture Day.
Click here for an order form.
For more information or to request an order form, please contact Mrs. Enfinger at enfinjo@rck12.org.