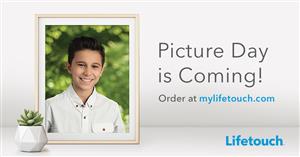 Picture Day is Friday, October 18th.
Order online with your Picture Day ID at mylifetouch.com.
Picture Day ID: NR409180Q0
Picture order forms are available at school. Cash, money orders, and checks payable to Lifetouch will be accepted on Picture Day.
For more information, please contact Mrs. Enfinger at 706-592-4561 ext. 3410.