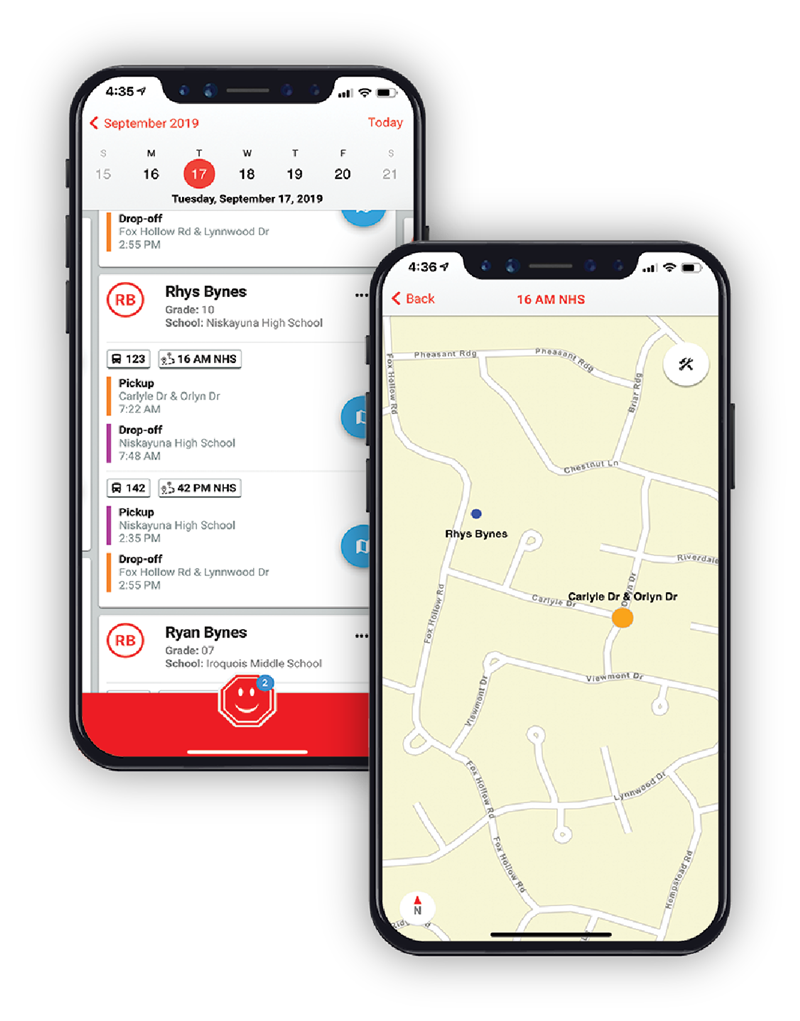 Peace of Mind and Ease of Communications to Parents and School Districts

Stopfinder is here and will change how we all communicate with our school district transportation department.

With Stopfinder, registered parents and guardians can receive push notifications with any changes to your child's bus schedule or inform you when there has been a schedule change or change in route.

Stopfinder can also track multiple buses if a parent has more than one child in school and know exactly when your child arrived at school.

With Stopfinder, registered parents and guardians or family members will now know their child's bus schedule and can set up "alert regions" on their child's route, so they can be informed where the bus is and when they want to know its location. And this is all available on your smartphone or tablet.

The school district can even customize Stopfinder to send registered parents or guardians notifications and updates.

The Stopfinder app is secure and protected. Access to parents or guardians is only granted to those that have permission from the school transportation department.