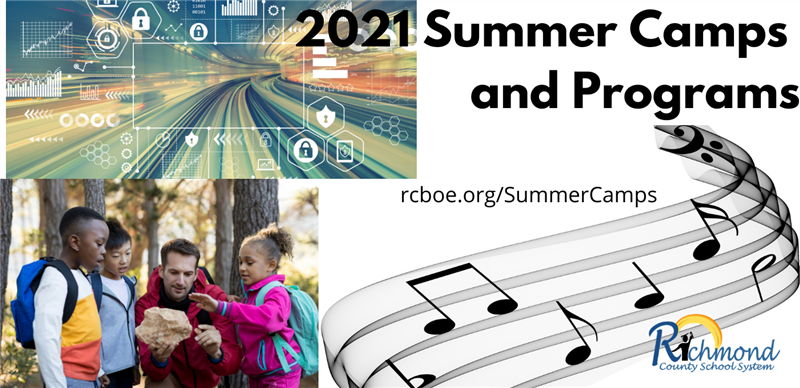 The Richmond County School System has 4 engaging Summer Camps and Programs available to our students.

Cyber Camp is for students currently in the 3rd - 11th grades. This virtual camp is being held June 7 - July 1.

Fine Arts Camp is for 3rd - 8th grade students. This in-person camp will be held June 28 - July 16.


Gifted Explorers is for our gifted students in 3rd-5th grades. This virtual camp will be held the week of June 14.