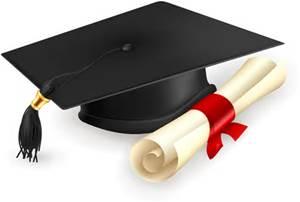 RCSS GRADUATION REQUIREMENTS

As of July 21, 2015, the Richmond County Graduation Requirements were rescinded and replaced with the State of Georgia Graduation Requirements. This means that rather than having to earn 25 credits, Richmond County students are required to only have the state required 23 credits. They need at least 5 credits to be promoted to 10th grade; 11 credits for 11th grade; and 18 credits for 12th grade.

What does this change mean for students? Students with ninth grade entry dates of 2008 – 09 through the present who have earned the specified 23 credits can earn a diploma. Additionally, more students may be encouraged to take advantage of advanced educational opportunities, such as dual enrollment. Students may also have the opportunity to explore more courses of interest beyond the required courses. Please also note that rigor of curriculum is evaluated in the college admissions process; therefore, students are encouraged to take the most advanced curriculum that they can successfully complete.

There are new options for earning a diploma. Effective July 2015, The Georgia Department of Education added alternate options for earning a diploma that require students to earn a diploma, certificate or associate's degree from one of the University System of Georgia's Technical Colleges. The requirements are shown below. More information about this option can be found under the Move on When Ready section of this site.

The documents on this page show a listing of the graduation requirements (traditional and alternate option) and checklists to help students document their progress.
Additional Resources Regarding Graduation Requirements