Welcome to the Richmond County Success Center

We are a "One Stop Shop" support center where all of our students' basic needs

are addressed to ensure nothing interferes with student success.
WE BELIEVE...

... in the power and truth of individual student voice.

... in the "whole child" approach to education; academic and life success are contingent upon physical, social, and emotional well-being.

... all students deserve equitable tools to fulfill their potential and confront the obstacles of everyday life.

... our students and families can overcome barriers and create college/career-ready graduates that are prepared for life in a technological and ever-changing world
Contact
Kimberly Mungo, Ed.S.

Program Administrator

706-826-1310 extension 5719
mungoki@richmond.k12.ga.us

Thelma Lewis

Administrative Assistant

706-826-1310 extension 4983

Sara Boyd, MSW

Outreach Social Worker

706-826-1310 extension 4988

Crystal Palmer, MSW

Homeless and Foster Care Liaison

706-826-1310 extension 5496

Le'Troia Parker

Administrative Assistant

706-826-1310 extension 5508

Success Center Location and Hours

Tubman Education Center, 1740 Walton Way, Augusta, GA 30904

8 a.m. - 4:00 p.m.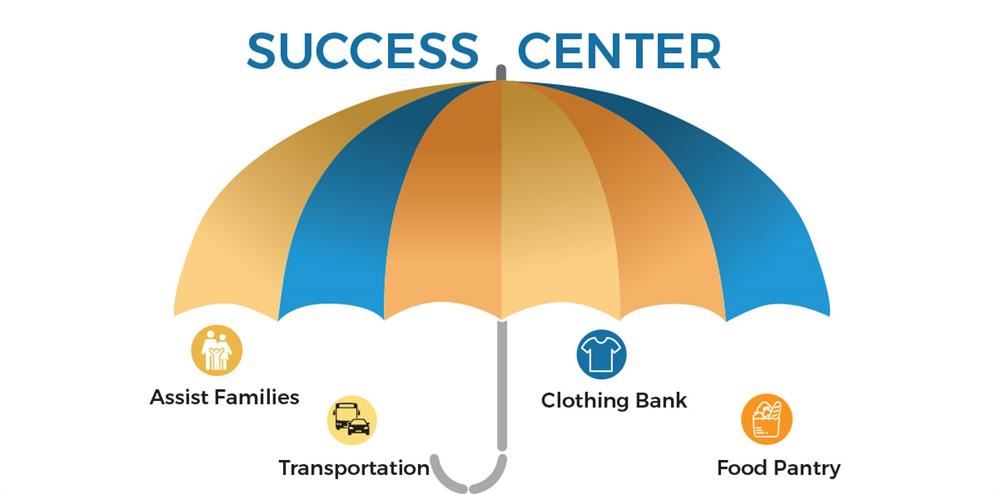 Our Services

Social Service Referrals

Our staff works with students and families to coordinate referrals to local community agencies.

Food Market

Our community food pantry is open on the 2nd and 4th Thursday each month (September - May) to provide a box of fresh produce and food items. The distribution begins at 9:00 a.m. - 12:00 p.m. or until all food has been distributed.

Clothing Boutique

Clothing, school supplies, and personal hygiene products are available through our Clothing Boutique. We also provide a washing machine and a dryer for students to help them keep their clothes clean. The boutique is open by appointment.
Mission:




The Richmond County Success Center seeks to remove barriers that can impede students from succeeding. Through a culture of collaboration and respect, our hope is to give students a clear voice and provide relevant services and programs that are equitable and easily accessible.

Vision:


Equipping students and families with tools and resources that promote self-sufficiency.