HOSPITAL / HOMEBOUND SERVICES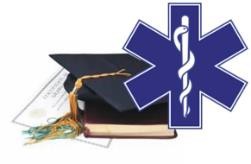 PHILOSOPHY

Every student should have the opportunity to be educated to his/her full potential regardless of physical limitations. Hospital /Homebound teachers are liaisons between the student and the school. They have the unique responsibility of coordinating and continuing the designed program of study for the hospital/homebound student. Our goal is to provide a continuous educational program for all ill or disabled students through the combined efforts of a hospital/homebound teacher, the school administration, the Department of Student Services and the parent.

WHAT ARE HOSPITAL / HOMEBOUND (HHB) SERVICES?

The child who has a medically diagnosed condition which is non-communicable and restricts him/her to his/her home or hospital for a period of time which will significantly interfere with his/her education (a minimum of 10 consecutive school days (5 days on block schedule) or for intermittent periods of time for a minimum of 10 days per year) is eligible for the service of an itinerant hospital/homebound teacher.

Whenever possible, the student's regular teacher will be asked to provide the service.

* HHB services are not intended to, and do not replace regular school services and are designed to be temporary.

DOES MY CHILD QUALIFY TO RECEIVE SERVICES?

To qualify for services all requirements below must be met.

The student must request services in the county in which he/she resides.
The student must already be

currently enrolled

in the Richmond County School System.

Private and home-school stuents are NOT eligible for HHB services from any Georgia public school.

Students who are suspended or expelled do not qualify for hospital/homebound services.
The student must be anticipated to be absent a minimum of 10 consecutive days (5 on block) or at least 10 days intermittently;
The licensed physician or psychiatrist currently treating the student must declare the specific diagnosis along with specific dates of absence, and verify that the student will benefit from the instructional program.

HOW CAN I REQUEST HHB SERVICES FOR MY CHILD?

Each school has a designee responsible for coordinating HHB services - see the list below for each schools contact. To ensure a seamless provision of services, parents should contact the school HHB Contact to access the necessary forms. A parent or guardian must complete the "parent section" at the top and then deliver the "Physician Form" to the treating doctor, who will then forward the information directly to the Student Services Department. 2020-2021 HHB Contacts

The "HIPAA" and "Verification of Receipt" forms, also required to be completed by parents, should also be obtained fromt the HHB School Contact.

WHERE CAN I FIND INFORMATION ABOUT HHB SERVICES?

Click this link to reach the Georgia Department of Education website on Hospital/Homebound Services: GADOE Hospital/Homebound Services

WHO CAN I CONTACT WITH QUESTIONS REGARDING HHB SERVICES?

Hospital/Homebound Services are managed through the Department of Student Services by Dr. Aronica Gloster - Coordinator. She may be reached at 706-826-1310, x 5501, or by email at glostar@boe.richmond.k12.ga.us. For general questions regarding HHB and assistance with processing forms, please contact Mrs. Wanda Hutcheson - Assistant, by phone at (706)-826-1310, ext 5190 or by email at hutchwa@boe.richmond.k12.ga.us
School Contacts for Hospital/Homebound 2020-2021
2020 - 2021 HHB Parent Survey

Parents/Guardians - please click below to share your feedback on hospital/homebound services.
Hospital/ Homebound Resources
Teachers who have an interest in providing HHB services should complete this form and submit it to Ms. Wanda Hutcheson in Student Services.

Complete guide for hospital/homebound services for schools.

This form can be used to document the specifics regarding the hospital/homebound services. SST, 504, or IEP plans can be updated and used in lieu of this ESP form. All documentation should be uploaded into the student's Person Documents Tab in Infinite Campus.
HHB Training Video
Video List

| | |
| --- | --- |
| | |