HOSPITAL / HOMEBOUND SERVICES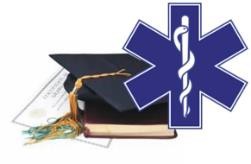 Health Coordinator - Amelia Holmes

holmeam@boe.richmond.k12.ga.us

706-826-1310, x 5564.

Assistant to the Health Coordinator - Wanda Hutcheson

hutchwa@boe.richmond.k12.ga.us

706-826-1310, ext 5190.

PHILOSOPHY

Every student should have the opportunity to be educated to his/her full potential, regardless of physical limitations. Hospital /Homebound (HHB) teachers are liaisons between the student and the school. They have the unique responsibility of coordinating and continuing the designed program of study for the hospital/homebound student. Our goal is to provide a continuous educational program for all ill or disabled students through the combined efforts of a hospital/homebound teacher, the school administration, the Department of Student Services and the parents.

WHAT ARE HOSPITAL / HOMEBOUND (HHB) SERVICES?

HHB services are temporary in nature and are typically 9 weeks or less.
HHB Services are designed for students who are confined to a hospital or their home (bed) due to a medical or psychological condition, which is acute, catastrophic, chronic or repeated intermittent. Please note our schools have an in-house Nurse. For further details on our health services and our school nurse schedule, please visit Health Services
HHB services are not intended to and

do not replace regular school attendance and instruction

. Only 3 hours per week maximum can be provided.
HHB services consist of face-to-face academic instruction for core classes only, customarily in the child's home, for students in grades 1-12. The student's doctor anticipates a medical necessity for them to be absent from school, for the required minimum of 10 consecutive school days.
The assignments are created by the students' regular teacher(s). Whenever possible, one of the student's regular teachers will provide the service.
Submission of a homebound service request does not guarantee approval.
Approval of homebound services does not guarantee:

Passing grades,
Promotion to the next grade level,
Continued enrollment in a magnet or special school, if applicable,
Protection from the "Georgia Compulsory School Attendance Law" Ga 20-2-690.1
Or graduation, if applicable.

DOES MY CHILD QUALIFY TO RECEIVE SERVICES IN RICHMOND COUNTY?

To qualify for services, all requirements below must be met:

Prior to the request being made

, the student must legally reside in Richmond County and already be enrolled in RCSS.
Students who are

suspended or expelled do not qualify

for hospital/homebound services.
The licensed physician or psychiatrist currently treating the student must declare the specific diagnosis, along with specific dates of absence, and verify that the student is free of any contagious diseases.
The licensed physician or psychiatrist must expect and specify on the Medical Form that the student will be absent a

minimum of 10 consecutive school days

Any less days than 10 does not qualify.

Private and home-school students are NOT eligible for HHB services from any Georgia public school.

HHB Service Types:

Full-time

= The absence is less than 9 weeks in length but must be for a minimum of 10 consecutive school days.

Intermittent

= The student will miss days after a medical flare-up (ex: severe asthma, diabetic episode, etc), but then returns to school. Students on approved Intermittent service are still subject to RCSS Attendance Policies on record.

For services longer than 12 weeks, updated medical information must be provided for services to continue.

HOW CAN I APPLY FOR HHB SERVICES FOR MY CHILD?

1. Each school has a designated HHB contact, who is responsible for coordinating HHB services at the school level.. To find the HHB Contact for your child's school, please view our List of Homebound Contacts per School Parents must begin the application process with the designated HHB Contact at their child's school. For a list of our schools, please visit the 2023-2024 School Directory The HHB Contact will provide the parents with the required forms and assist in beginning the application process. Incomplete information or missing required forms will result in a denial of services.

2. The HHB designee will provide and assist the parent with the 2023-2024 updated required forms for completion by the parent/guardian and the doctor:

Required Form #1 : "HHB Service Outline" and the "Parent Information and Responsibilities"
Required Form #2 : "HIPAA/Verification of Receipt" form
Required Form #3 : "Medical Form", which requires the parent to complete their child's personal information, and the "Physicians Letter"

3. After the parent delivers the Medical Form and Physician Letter to their child's doctor, the doctor will forward the completed form directly to the Student Services Department for review by the Health Coordinator. Determination of approval is usually completed within 48 hours of the department receiving all completed forms 1, 2 & 3. Submission of an HHB request does not guarantee approval.

4. Within 5 days of receiving the physician statement, the school must set up a meeting to develop an Educational Service Plan.

ESP meetings can be face-to-face, verbal or email;
ESP must be documented in one of the following forms: SST, 504 and IEP forms can be used;
The child's school will provide an HHB teacher.

Provided is the link to the Georgia Department of Education website on Hospital/Homebound Services: State Dept of Education - Hospital/Homebound Information

WHO CAN I CONTACT WITH QUESTIONS REGARDING HHB SERVICES?

Your first point of contact for inquiries regarding hospital/homebound services is the designated contact at your child's school. To find out who your child's school contact is, to obtain their phone number and email address, please visit the 2023-2024 list of Designated School Contacts

* General Education students are managed through the Department of Student Services by Health Coordinator, Amelia Holmes @ 706-826-1310, x 5564 and Wanda Hutcheson @ (706)-826-1310, ext 5190.

* Special Education students should contact Keiante Williams or Quenshauna Motley-Smith, in the Special Education Department @ 706-826-1132, as SPED can offer "home-based instruction" services which are tailored specifically to the needs of your child. "Home-based instruction" services are for SPED students with behavior-related issues and is completely seperate from HHB services, which is for medical issues only.
Hospital/ Homebound Teacher Resources