Field Day 2020
"Passport to Fun"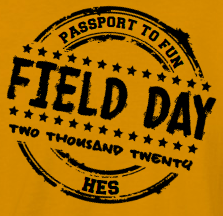 Field Day is rapidly approaching and it is time to order t-shirts for this year's event. The shirts are $5 for students and $7 for adults. 2XL and larger will be $8. All orders are due Friday, March 13, 2020.
Click here for an order form.
Below are the dates for field day.
April 14th – Pre K and Kindergarten (9:30 – 1:00)
April 15th – 1st and 2nd (9:30 – 1:00)
April 16th – 3rd and 4th (9:30 – 1:00)
April 17th – 5th (9:30 – 1:00)