Student Wellness Survey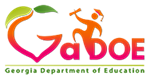 The GaDOE Office of Whole Child Supports has developed a brief FY 21 Student Wellness Survey (Encuesta de bienestar estudiantil para el año fiscal 21) to be completed by all middle and high school students. The Student Wellness Survey is an anonymous, statewide survey instrument that was designed to collect data on student wellness during the current school year. The survey covers various topics such as school climate and safety, bullying, alcohol and drug use and mental health. The results will provide districts and schools with data regarding the non-academic barriers to learning being faced by their students.
Parents and Students can access the survey by clicking Here or using the following link: https://gshs.gadoe.org/Pages/ClimateSurvey.aspx
The Protection of Pupil Rights Amendment (PPRA) gives Parents the right to opt-out of participating in the survey. If you do not wish for your child to participate in the Student Wellness Survey, please sign and return this PASSIVE PARENTAL PERMISSION FORM (FORMULARIO DE PERMISO PASIVO DE LOS PADRES) promptly to the front office on the next available school day.