Name: LTC (R) Claude E. Walker

Grade(s): 9-12 Leadership Education Training (LET I,II,II,IV)

Subject(s): Junior Reserve Officer Training Corps (JROTC)

Phone: (706) 592-2089 Ext 2172

Remind for STUDENTS: JROTC 21-22 @ltcwalke

Remind for PARENTS: JROTC-Parents 21-22 @ltcwalker

Tutoring: Thursday 2:45-3:45 pm; please contact me for dates and times outside of Thursday

JROTC OPEN HOUSE: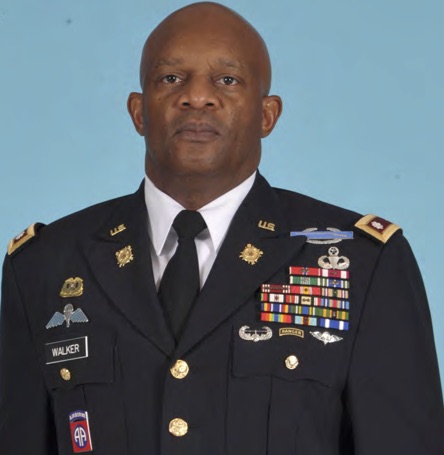 Degrees and Certifications:

BS-Wayland Babtist University
MSA-Central Michigan University


Greetings Parents and Students, welcome back to HHS for the 2021-2022 School Year. We are looking forward to a challenging and successful year, I know working as a team we will have an outstainding year.

I am LTC (Ret) Claude (Chuck) Walker, I was born in Salisbury NC, I enlisted in the Army in August 1989. In April 1999, I was commissioned as an Infantry Officer through Officer Candidate School (OCS). I served on active duty and the Army Reserves for over 34 years before retiring in October 2019.

During my career I was assigned to units located at Hunter Army Airfield, GA; Fort Richardson, AK; Schofield Barracks, HI; Fort Benning, GA; Fort Lee, VA; Camp Hovey, Korea; Fort Leavenworth, KS; Fort Gordon, GA to include numerous assignments at Fort Bragg, NC, and several combat deployments to Kuwait, Afghanistan and Iraq.

My military awards and decorations include the Legion of Merit, the Bronze Star Medal with three oak leaf clusters, the Meritorious Service Medal with three oak leaf cluster, Army Commendation Medal with a silver oak leaf cluster, Army Achievement Medal with four oak leaf clusters, Combat Infantryman Badge, Expert Infantryman Badge, Master Parachutists Badge, Air Assault Badge, Rigger Badge, and Ranger Tab.