Welcome Back to Spring Semester 2021!

Classes begin on January 12th.

AM classes meet at 9:00am and 10:00am.

PM classes meet at 1:00pm and 2:00pm.

Online students will also meet with connections teachers this spring.

8th grade meets on Mondays at 11:00am.

7th grade meets on Tuesdays at 11:00am.

6th grade meets on Wednesdays at 11:00am.

7th and 8th grade band students will meet on Thursdays at 11:00am.

Meeting links for all classes can be found in Microsoft Teams.

Go to Launchpad, click on Office365, and then Teams.
Tutoring

Students may request tutoring through Teams chat. I am available for video calls Monday-Thursday, 11:00-12:00pm. On Friday's from 1:00-3:00pm.
If you are using a mobile device, please be sure to click on the "Pages" tab to see more information about this course.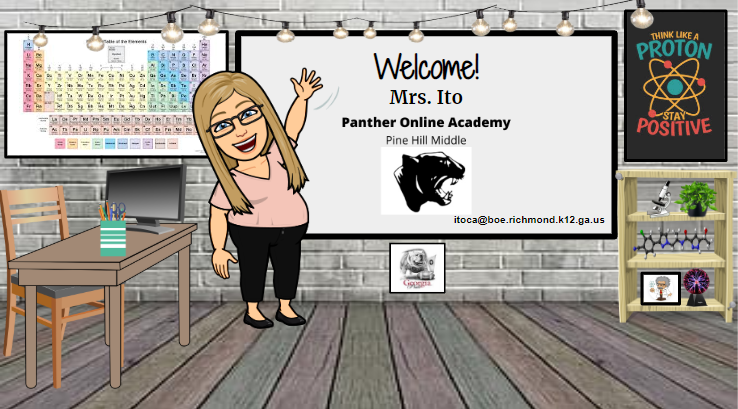 USA Testprep Question of the Day
Cassie Ito

Email: itoca@boe.richmond.k12.ga.us

Grade(s): 6th and 8th

Subject(s): Science - Panther Online Academy

Schedule:

---