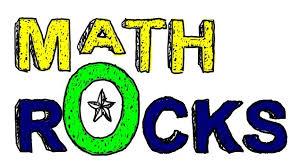 ShaffAn@BOE.richmond.k12.ga.us

3rd grade Math, Science, & Social Studies

Wilkinson Gardens Elementary

---
Announcements
Students have completed all IReady beginning of the year assessments.

Students should complete growth monitoring for math each week.

Students are expected to complete 30 minutes for math each week.

Student absences should be documented with a parent note. After 5 absences, students will need a doctor's note

Class Dojo

Want to stay connected to the 3rd grade teachers? Download app Class Dojo. Ask Mrs. Shaffer or Ms. Jenkins to add you to the class. You will be able to instantly contact the teachers and view class announcements.
What we are learning in room 404
Unit 2-

Multiplication- repeated addition, equal groups, arrays

Multiplication 0, 1, 2, 5, 10

Multiplication/Division fact families

American Indians

Location

Shelter, food, and clothing

How did their environment affect their way of life?
All Categories
Unassigned
Select Month
January
February
March
April
May
June
July
August
September
October
November
December
Select Year
2019
2020
2021
2022
Filter