The best ways to reach me:

Our class Dojo

Email: milfoel@richmond.k12.ga.us
WIFI on Wheels Locations and Schedule

The following locations are designated for WIFI on Wheels access.

Morning WIFI on Wheels schedule

| Times | Location | Address |
| --- | --- | --- |
| 8 a.m. - 12 p.m. | Apple Valley Park | 1725 Marvin Griffin Road |
| 8 a.m. - 12 p.m. | Boykin Road Park | 2345 Boykin Road |
| 8 a.m. - 12 p.m. | Broadwater Plaza | Milledgeville Road |
| 8 a.m. - 12 p.m. | Diamond Lakes | 103 Diamond Lakes Way |
| 8 a.m. - 12 p.m. | Eastview Community Center | 644 Aiken Street |
| 8 a.m. - 12 p.m. | Henry Brigham Park | 2463 Golden Camp Road |
| 8 a.m. - 12 p.m. | Jamestown Community Center | 3647 Karlee Road |
| 8 a.m. - 12 p.m. | JWC Helping Hands | 15th Street and Bolt Drive |
| 8 a.m. - 12 p.m. | McDuffie Woods Community Center | Old McDuffie Road |
| 8 a.m. - 12 p.m. | May Park Recreation Center | 622 4th Street |
| 8 a.m. - 12 p.m. | Oak Point | 730 E. Boundary Street |
| 8 a.m. - 12 p.m. | Olmstead Homes | 2141 C Street |
| 8 a.m. - 12 p.m. | Word of Faith Christian Center | Milledgeville Road |

Afternoon WIFI on Wheels Schedule

| Times | Location | Address |
| --- | --- | --- |
| 1 - 4 p.m. | Augusta Manor Apartments | 3551 Mike Padgett Highway |
| 1 - 4 p.m. | Butler Creek | 1820 Phinizy Road |
| 1 - 4 p.m. | Castle Pines | 3866 Mike Padgett Highway |
| 1 - 4 p.m. | Cedar Grove Apartments | 546 Richmond Hill Road |
| 1 - 4 p.m. | Dogwood Terrace | Bolt Drive |
| 1 - 4 p.m. | Highview Manor | 3500 block of Highview Court |
| 1 - 4 p.m. | Magnolia Park Apartments | 2133 Vandivere Road |
| 1 - 4 p.m. | Irwin Court | Oak Street (Everfaithful Baptist Church) |
| 1 - 4 p.m. | Regency Village | 2810 Thomas Lane |
| 1 - 4 p.m. | Salem Arms | 2243 Rosier Road |
| 1 - 4 p.m. | The Creeks | 1815 Belmont Avenue |
| 1 - 4 p.m. | Travis Rd. & James Dr. | Intersection of Travis Road and James Drive |
| 1 - 4 p.m. | Villa Marie Apartments | 3200 Deans Bridge Road |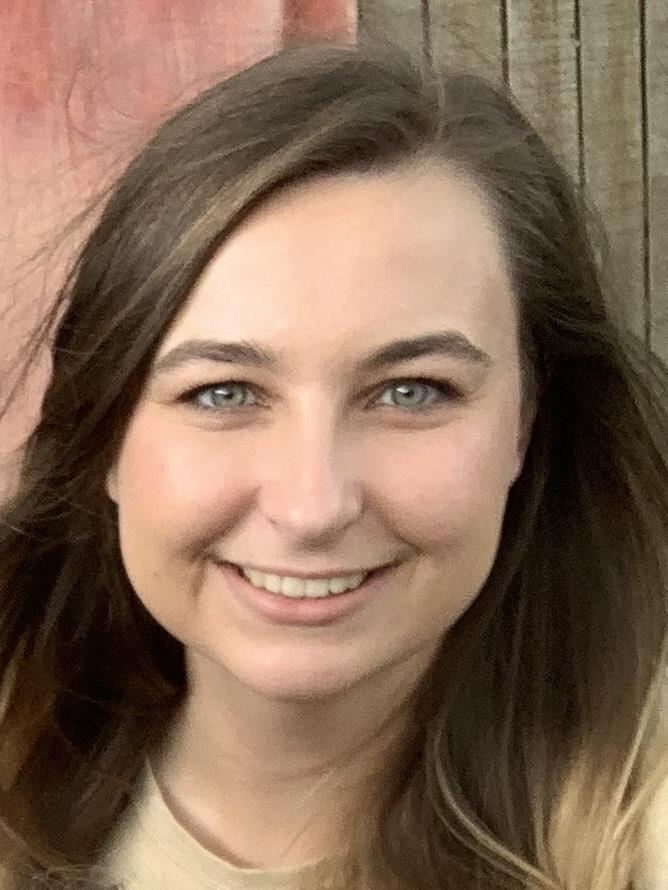 Phone:
Email:
Degrees and Certifications:
Bachelor in Elementary Education Augusta University Class of 2019
Ms.

Elise Milford

Hi! I am Ms. Milford. My passion is helping students gain the knowledge and skills to become the best that they can be. I also love to travel, and hope to incorporate that love into the classroom this year with travel themed lessons and virtual field trips. Some places that I have been include Alaska, Guatemala, and South Africa. I am looking forward to a great year of spending time with, getting to know, learning and growing with my new students!
Video List

| | |
| --- | --- |
| | Apologies for the quick transitions! Please pause to see each slide! |
If you have not already, please follow the link to complete the Canvas orientation. It will introduce you and your student to our new online platform that will be used this year.