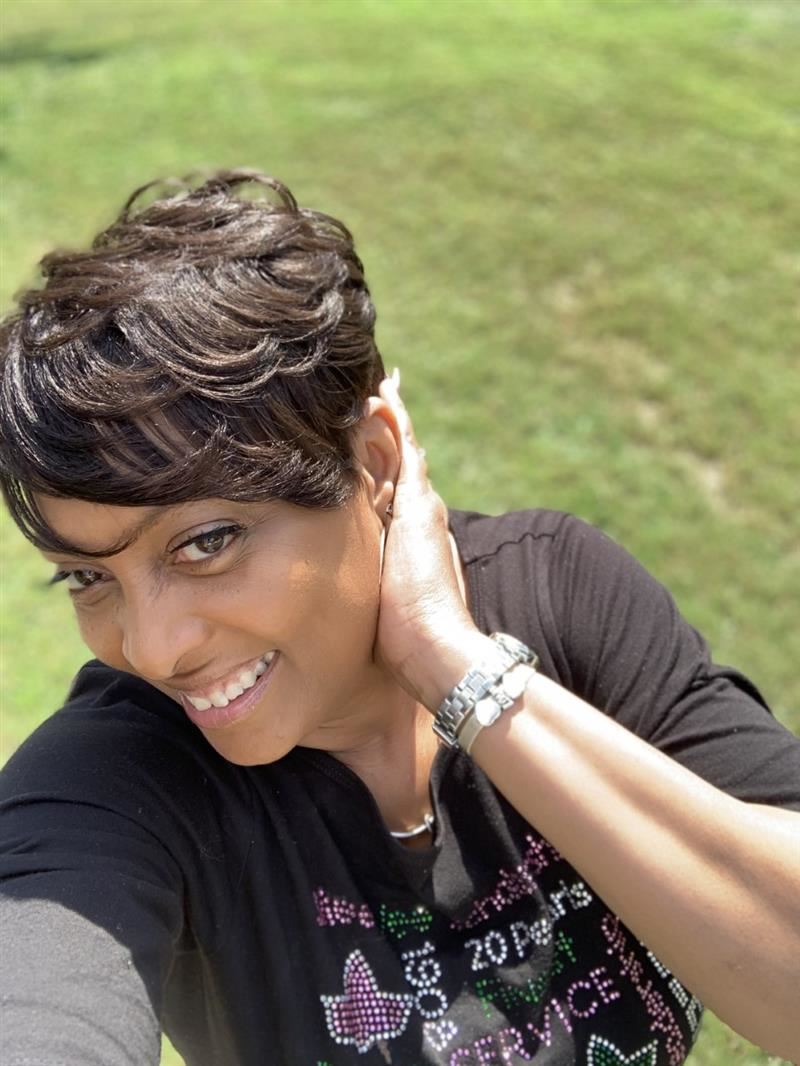 Phone: (706) 823-6900 ext 1822
Email:
Degrees and Certifications:
Mrs.

Selina Hamby-Davis

Welcome to the Fabulous World of Cosmetology!

I love Hair , Skin and Nails. Cosmetology is the world of Beauty and Professional Imaging . As a 26-year-licensed Cosmetologist and 25-year-old Cosmetology Teacher , Teaching is my PASSION and Hair ,Fashion & Professional Imaging is my LIFE !!!!.

The Cosmetology Industry offers a wealth of opportunities for those that desire to become :

1. Hairstylist

2. Barbers

3. Make up Artist

4. Nail Techs

5. Platform Artist

6. Loctian

7. Lash Technician

I also serve in the areas of Laney High School as the Department Chair for CTAE. I'm an advisor for SkillsUSA and Laney P.E.A.R.L.S.( Mentoring Group) along with serving on the Laney Homecoming Committee and I serve as the school's Prom Coordinator..

Welcome to the Lucy C. Laney High School /Cosmetology Department.I look forward to seeing you in class.

Educational Degrees

Voorhess College/ Denmark South Carolina / Bachelors Degree / Business Management

Cambridge College / Cambridge Massachusetts / Masters Degree / Organizational Leadership

Thomas University / Thomasville Georgia / Educational Specialist / Teacher Leadership

License

Georgia State Board Of Cosmetology /Master Cosmetologist

Georgia State Board Of Cosmetology / Cosmetology Instructor
Selina Hamby- Davis

Email: Hambyse@richmond.k12.ga.us

Grade(s):9-12

Subject(s):Cosmetology ( CTAE)

Canvas Assignments are Due Weekly on Sunday at 11:59 pm

---
Hello Students. Parents and Community

The Laney Pearls Mentoring Group will accept students' applications for membership during the beginning of the 2022 -2023 school year.