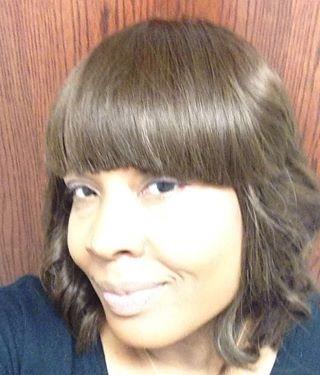 Phone:
Email:
Degrees and Certifications:
Mrs.

Sonya T. Jackson, Ed.S.

Hello, my name is Mrs. Sonya Tubman Jackson. I'm a wife, mother, and a teacher. I love teaching, creating resources for my students and sharing what I have learned along the way. I graduated with honors from the College of Charleston (SC) with a Bachelor of Science dual degree in Biology and Social Psychology with a minor in Spanish. I continued my education at Northern Arizona University and completed three programs of study. I received post-degree certification in Elementary Education (PK-8) & Bilingual Multicultural Education (BME) and two Masters degrees --Master of Education in Elementary Education and Master of Education in Counseling. I furthered my educational endeavors at Nova Southeastern University and received an Educational Specialist (Ed.S.) in Curriculum / Instruction Management & Administration. I am currently working on my Ed.D. in Educational Psychology. I am the proud mother of five. My children are in grades Kindergarten, First Grade, Fifth Grade (twins), and Seventh Grade. As a Navy wife, I've had the opportunity to teach in Arizona, California, Georgia, South Carolina, and Virginia. I am excited to now teach in my hometown!! In Georgia, I am certified to teach ELA, Math, Science, and Social Studies in grades PK through 8.

I currently teach Kindergarten, but I have also taught grades 1, 2, 3, and 4 within the past twenty-one years. People sometimes ask me which grade level is my favorite, and, well . . . each one has it's pluses and minuses, it's quirks, and it's "A-Ha" moments. Although, it is difficult for me to choose – because every year the grade level that I am currently teaching truly has a special place in my heart!! However, I must admit-- Kindergarten always comes out on top for me ♥ -- With that being said I feel blessed to be an educator and I love each moment I'm given an opportunity to teach!!

I enjoy teaching all the core subjects (ELA, Math, Science/Health, and Social Studies). Scaffolding the learning within these areas and then watching how students make "sense" of it all is AMAZING! I love being able to take them from point A to point B and see their growth along the way. I "move" my students and I love watching their growth. Right now, if you popped into my classroom, you'd see students engaged all different kinds of things. I'm a firm believer in differentiating instruction and giving students what they need to succeed. That doesn't mean everyone does the same thing at the same time. Quite the opposite! I do small groups for almost everything and students are hard at work on their own learning goals. I LOVE TO LEARN and my daily goal is to foster a love of learning in each of my students!! Thank you very much for entrusting me to fulfill your child's educational needs! I look forward to working with your family—together we make the perfect team!!