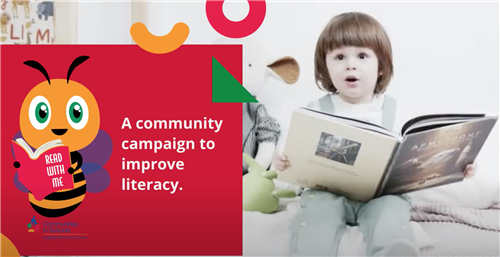 Read With Me has brought our community together. Community in Schools Augusta Richmond County started the Read With Me campaign with a goal to engage children in need through the help of local leaders and businesses.
The Read With Me Campaign is a community-focused program featuring stories read aloud by various community volunteers and leaders that have been posted on You Tube to be enjoyed again and again.
CLICK HERE to take advantage of this fun resource!
If you would be interested in donating to this cause, giving is as easy as texting "READWITHME" to 443-21. Donations will be used to help buy books and provide tutoring for children in need.