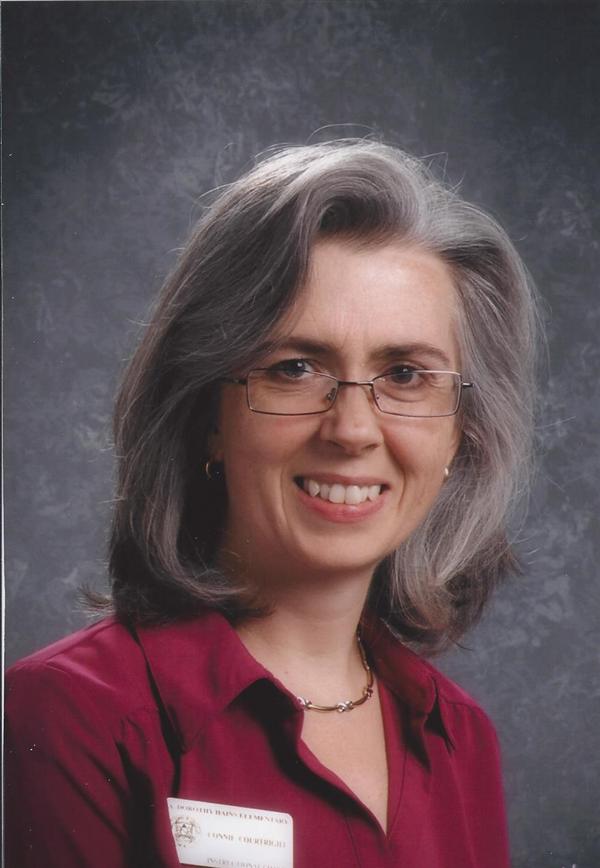 Phone: (706) 796-4918
Email:
Degrees and Certifications:
B.A. Interdisciplinary Studies The University of Texas at San Antonio Reading Endorsement CSRA RESA M. Ed. Early Childhood Education Georgia Southern University Math Endorsement Augusta University
Mrs.

Connie Courtright

I became a teacher because I believe that all children deserve a high quality education that will enable them to make the most of their talents and abilities. I joined the A. Dorothy Hains Elementary School family in 2005 and have served in several roles through my years here. The 2019-20 school year will be my second year teaching third grade. I am looking forward to guiding students to become THRIVING THIRD GRADERS! This will be an exciting chapter for students as they become more independent readers, write in cursive, learn about fractions, the multiplication and division of whole numbers, and so much more.

Students may begin this grade with feelings of nervousness because at the end of the school year, they will take the Georgia Milestones Assessment in ELA and Math. As we go through the year, students should gain self-confidence that they will be prepared for "the big test." The work we do beginning from day one of school, will focus on what is required of them at the end of the year. Please make excellent attendance a top priority for your student so that they are set up for success.
Connie R. Courtright

Third Grade Teacher

Phone: 706.796.4918

Email: courtco@boe.richmond.k12.ga.us

Email and the Dojo apps are the best ways to reach me. If you call the school and leave a message, I will get back to you after school.
Our lunch time is 11:30-12:00.

This is the only time of day that birthday cupcakes may be shared with the class. Please plan accordingly.

Our class will go to Specials at 10:30 each morning.

Monday: STEM (Science lab) with Mr. Scott

Tuesday: P.E. with Coach Hammett

Wednesday: Music with Mrs. Garman

Thursday: Technology (Computer lab) with Ms. Brown

Friday: Mathgineering with Ms. Leverett

Students need to wear tennis shoes for P.E. on Tuesdays.

Class Dojo

Most parents should be familiar with Class Dojo from last year. You will receive a message to join this year's class on the cell phone number that you provide. In the event that you change phone numbers during the year, please notify me at once. If you have never used Class Dojo, I am happy to help you get started. This tool lets you keep a check on your child's behavior, see class announcements, special recognitions, and contact me more readily. This does not replace phone calls, and conferences, it just makes it easier to communicate without having to wait for planning period or after school.