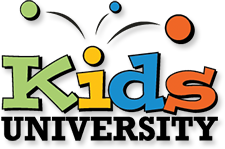 Augusta University offers opportunities for K-7 graders in the innovative Kids University day camp to explore art, aviation, engineering, acting, and more. Middle and high schoolers can take advantage of music, theater, health science camps and other opportunities. Each camp provides a different chance for children and adolescents to explore subjects about which they are passionate in a stress-free and test-free environment, as well as to gain social and emotional guidance.


Registration is open now for Kids University at http://go.augusta.edu/kidsu.
For information about Kids University and other Augusta University summer learning activities, visit https://www.augusta.edu/academy.