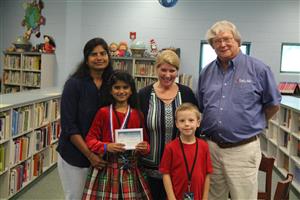 Congratulations to our First in Math Rock Stars!!
Fourth Grader, Stuti solved over 180,000 math problems correctly!!
Out of 76,000 players in GA. 600,000 players nationwide.
Stuti was the #1 player in the state for 4th grade and #1 for all grades in GA. #11 player in nation.
Kindergartener Collin earned 7,354 stickers.
#3 for state of GA for kindergarten!