Ms. Chinnery, Kindergarten Teacher
Hello and welcome to our Kindergarten family! My name is Ms. Chinnery, and I am super excited to be your Teacher for this school year! I am anxious to start our year together and get to know all of you. What an amazing journey it will be with all the FUN and exciting things we are going to learn!
Hi Everybody!

I hope you are all well and safe! While we are away from the classroom, I hope you will take advantage of the learning links and websites I have added to my Distance Learning page! There's lots of great things to see and do. I included the Pledge of Allegiance so you can say it every morning, like we always do! Happy Learning!

Parents and Students -- Check THIS out!
Get ready for the NEW Learning Management System that rolls out April 20th, 2020! It's called Canvas, and the app has been added to your Launchpad!

Here is the link for CANVAS Information Page. Check it out and review the Orientations!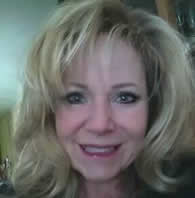 Pam Chinnery

Email: chinnpa@boe.richmond.k12.ga.us

Grade: Kindergarten

Room: 210

Subject: All Subject Areas

Office Hours: 7:30 - 8:00 AM Monday - Thursday

Tutoring available: (by appointment)

Tuesdays, 3:45 - 4:15 PM

TUE/WED/THU 7:00 - 7:30 AM