Ms. Chinnery, Kindergarten Teacher
Hello and welcome to our Kindergarten family! My name is Ms. Chinnery, and I am super excited to be your Teacher for this school year! I am anxious to start our year together and get to know all of you. What an amazing journey it will be with all the FUN and exciting things we are going to learn!

Important!
Registration & OPEN House is Monday, August 5th, 2019 from 4pm - 6pm. Even if you have pre-registered, come out and meet your child's teacher!

First Day of School ~ Tuesday, August 6th, 2019! Bell rings at 8:15am!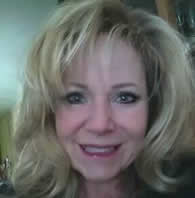 Pam Chinnery

Email: chinnpa@boe.richmond.k12.ga.us

Grade: Kindergarten

Room: 210

Subject: All Subject Areas

Office Hours: 7:30 - 8:00 AM Monday - Thursday

Tutoring available: (by appointment)

Tuesdays, 3:45 - 4:15 PM

TUE/WED/THU 7:00 - 7:30 AM