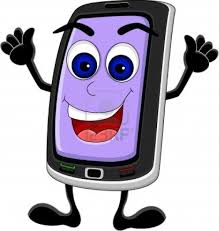 HOW DO I STAY INFORMED AND COMMUNICATE WITH MRS. BASS?

Student Grades- Use INFINITE CAMPUS to check your child's grades at least once per week – SEE MY WEBPAGE TO GET INFORMATION ON HOW TO ACCESS INFINITE CAMPUS. Ms. White (data processor) is the contact person if you need to ask questions or troubleshoot INFINITE CAMPUS.

Teacher Webpage access: My webpage is available on the Pine Hill Website (https://www.rcboe.org/pinehill) in the STAFF & DEPARTMENTS section (click on ROBINSON-BASS) – CHECK MY WEBPAGE EACH DAY FOR HOMEWORK AND IMPORTANT INFORMATION.

Email Address: basski@boe.richmond.k12.ga.us

Conferences: All parent-teacher-student conferences are scheduled through Ms. Thomas in the front office.

CLASS DOJO– These websites may be used to communicate via text/email. It is also used for behavior tracking and reporting. More information will be sent home via a parent letter and/or on my website soon.