Teacher Name: Nicole Dean

Grade(s)2nd

Subject(s)

email:DeanNi1@BOE.richmond.k12.ga.us

TEL: 706-796-4955 @ Barton Chapel E.S.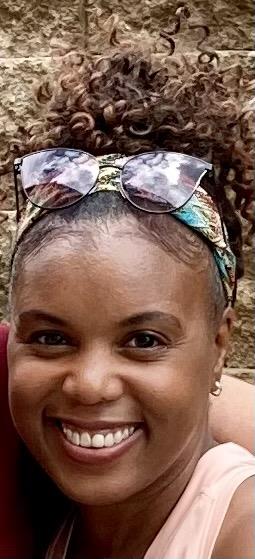 Phone:
Email:
Degrees and Certifications:
Mrs.

Nicole Dean

Greetings Parents,

My name is Nicole Dean. I am thrilled to be your child's second grade teacher for the 2021/2022 academic school year!

Can you believe that is it time for another school year to begin? Your child (children) has/have a new beginning in second grade. We, the second grade staff, welcome students and parents with open arms, hearts, and minds. We hope that everyone has had a wonderful summer and is ready for a year full of fun and learning! Students will learn to read advanced books, perfect math skills, become amazing authors, exceptional explorers, and super scientists!

In second grade, students will use individualized learning stations to master all academic content standards. Our second grade students have standards in each subject to master. The Following are examples of those standards. In Language Arts, students will be required to master Second grade I-Ready sight words, read with fluency and accuracy while using decoding strategies, and participate in Writer's Workshop where they will learn the fundamentals of narrative, informational, and opinion writing compositions. In Math, students will be required to identify numbers up to 120; understand and apply base ten using place value; fluently add and subtract up to 4-digit numbers; measurement, length, and time; and identify attributes of plane and solid shapes. In Social Studies, students will learn about historical figures; Georgia: Georgia's first people, How Georgia Became a Colony, Becoming a Georgian; Production, Distribution, Consumption, and Scarcity; and Geography. In Science, students will learn about energy and motion, seasons of the year, shadows, moon phases, and constellations, light and sound, life cycles of plants and animals, and basic needs of living things.

Communication is essential and one of the key components to a successful education. An active parent/guardian is one of the best tools to have when it comes to an academically successful child. Therefore, we look forward to working with parents to teach the total child to excel and have a year of great expectations and success!

If you have any questions or concerns, please do not hesitate to contact me. I check my email quite frequently so it is probably the best way to reach me. My email address is DeanNi1@BOE.richmond.k12.ga.us. You may also write a note or send me a message through ClassDojo or REMIND. If you need to speak to me over the phone, please contact me at 678-653-4110.

I look forward to getting to know you and getting to know your child and helping them succeed in their education and participation during their school day.