L

e

t

's

T

a

ke a

g

lance at

Barton

Chapel

in October,

2015-2016

Halloween Character parade by Pre-K and Kindergarten ... Oct. 30, 2015

B.C.E.S. supports Early Literacy! Thank you, ALL Pre-K and Kinder families! A Way to GO!!

Kindergarten students learn safety tips and important community services from the fire fighters - Oct.29.

B.C.E.S. appreciates to Amerigroup for their SUPPORT! Oct.29, 2015 Barton Chapel teachers and staff smile at this surprise! Thank you, Amerigroup for the classroom supplies and ample offer!!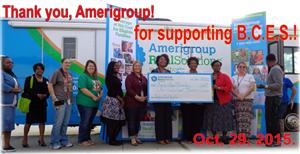 Red Ribbon week: Friends Don't Let Friends Do Drugs! B.C.E.S. "Wear like twins for their Drug-Free Pledges" Oct. 27, 2015. Let's meet the B.C. Twins! Thank you, Ms. Williams for leading the "DRUG-FREE'" SAFE campaign!!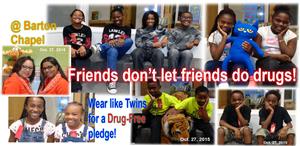 Video is coming soon!
B.C. Drama students 'Debut' - Oct. 22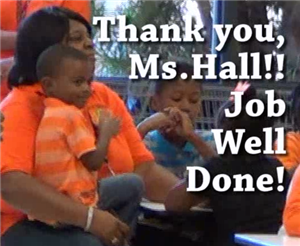 'A Big Hit!!' - Monster MATH Night - Oct. 22, 2015 @5:30 pm - 7:30 pm: A great SUCCESS of Academics & Fun Family Night!! Thank you for all teachers, staff, students, Parents, and sponsors!! WE're making the best BETTER together! A WAY to GO, B.C.E.S.!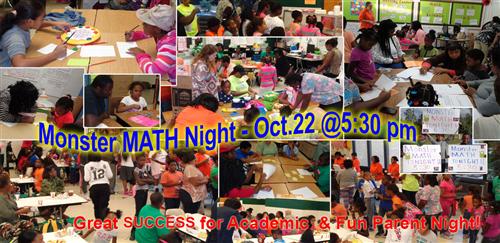 (Coming Soon)
Team Building Workshop with Ms.Betsy Glisson - Oct. 22, 2015 B.C.E.S. Teachers and Staff had FUN and learned the tips of successful teamwork! Thank you for helping us learn the secrets of teamwork!
*Ms. Betsy Glisson is a Language & Literacy Specialist from Governor's Office of Student Achievement.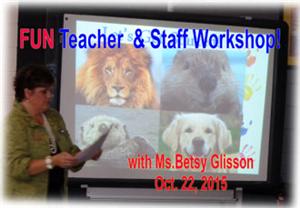 The Video is now available! See our teachers' reflections!

School Safety - B.C.E.S. Pledges School Safety. School Safety Begins with B.C.E.S.!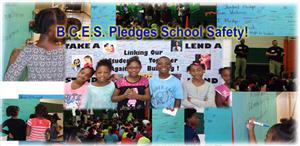 Safety Matters at B.C.E.S.!

Student Council - 2015-2016 : The members enjoyed the breakfast at Broadway Baptist church on Oct. 20. The members reassure that teamwork, possibility, and responsibility make the leadership. The Way to Go, B.C. Student Council!!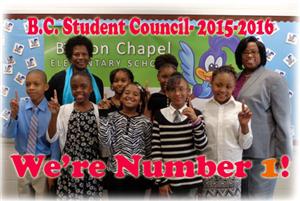 Perfect Attendance! Teachers at B.C.E.S. - Thank you for your hard work! - The Way to Go!!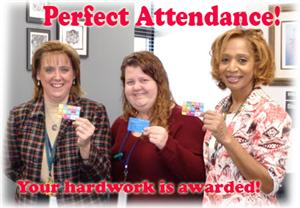 TOTTY banquet at Mariotto - Oct.16: Thank you, Dr. Dyle, Dr. Usry-Wilson, and Dr.Green. It was an honor to be at the banquet!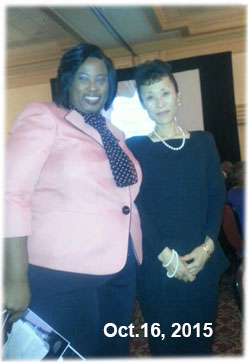 Celebration: A Jazzy Moment to all 3rd-5th Roadrunners - Oct. 15, 2015 -3rd through 5th Roadrunners celebrate the first 9 weeks by jazzing up with Augusta Jazz Project.

Celebration: All 1st and 2nd Roadrunners celebrate with Digger Dog presentation on Oct. 14. 2015. We always have FUN at B.C.E.S.!
1st 9 weeks Winning Season Reprt! -Welcome, Parents & Guardians! - B.C.E.S. welcomes all stakeholders to share the first season winning report! (Oct. 14 - 15 Parent Conference)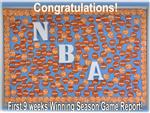 B.C.E.S. celebrates a National Boss's Day! B.C. teachers and staff show great appreciation to Dr. Doyle! Thank you for guiding us to make the BEST better! (Oct. 14, 2015)
A GLOW party ... Congratulations to students who GLOW for excellent attendance & Academics! (Oct. 9, 2015)
3rd Grade Life Science - Habitats Project : Standard S3L 1.

Bully Prevention month - October, 2015. "Let's stomp Out Bullying!"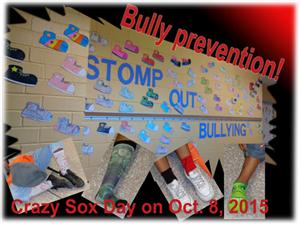 State representative Mr. Prince reads aloud Pete the Cat to Pre-K students. (Oct.6, 2015)
"Reading is fundamental. Early literacy is important!"
Thank you, Mr. Prince for supporting our pre-k program!
Connect Math with Reading! - Promote Nonfiction Reading. (Kindergarten - Oct. 9, 2015)