Schoolwide Read In 2018-2019 final Report in MyOn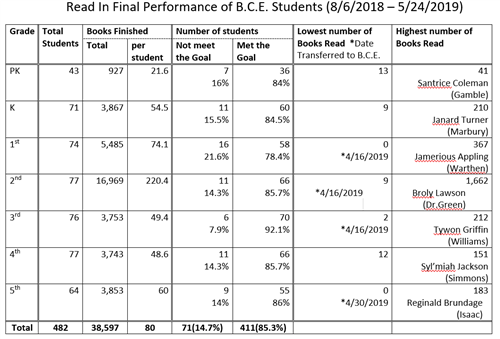 Thank you all who supported Read Ins this year.
You made differences to all students and I like to send all of you my great appreciation for what you have done flexibly in spite of limited laptops availability, tight school events, Testing schedules, students' attendance, sudden enrollment of new students, and other unexpected issues,etc.
When you have time, please take a look at the data on B.C.E. Read ins in MyOne yearly performance posted above.
Again, THANK YOU SO MUCH.