Frequently Asked Questions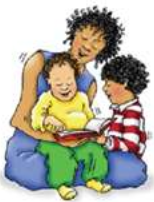 The Media Center is for the parents as well!
Here are some of the frequently asked questions. Find our responses for the following questions by clicking the Library
Userguide 2020 - 2021
under Resources.
Can parents check out books and materials?
Does my child owe any fines?
How can I help my child be more responsible for the books he/she borrows?
How can I help my child read better?
How can I protect my child from harmful web sites?
I like to learn how to use PowerPoint or other applications. Do you offer parents a class?
What is Lexile Reader Measure?
---
Resources
(The illustration above is parent_child_reading.jpg from http://qalibrarymedia.qataracademy.wikispaces.net/ECE+library)