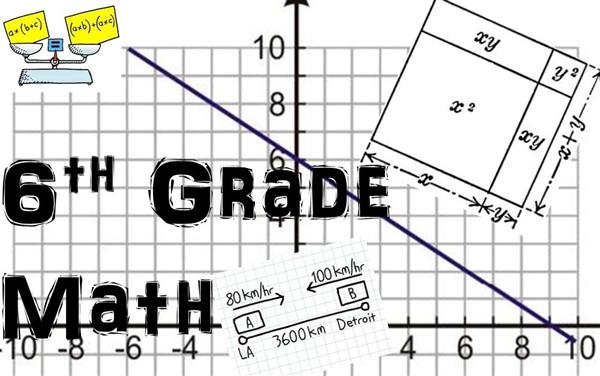 2020-2021 6th Grade Math Standards

I. Number System Fluency

Use visual fraction models and equations to divide fractions within real-world content.

II. Rate, Ration, and Proportional Reasoning Using Fractions

Use tables, bar models, double number line diagrams and/or equations with ratios and rates to solve real world problems.

IIIA. Expressions

Use the properties of operations to generate equal expressions and identify when two expressions are equal.

IIIB. One-Step Equations and Inequalities

Write and solve one-step equations and inequalities.

Represent and analyze the relationship of dependent and independent variables with labels, graphs, wods, and equations.

IV. Rational Exploration: Numbers and Their Opposites

Understand and use positive and negative numbers to describe real-world situations.

Understand ordering and absolute value of rational numbers.

Solve real-world problems by graphing points in all four quadrants of the coordinate plane.

VA. Area and Volume

Solve real-world problems involving the volume of right rectangular prisms.

Represent and find the surface area of rectangular and triangular prisms by using manipulatives and by constructing nets.

VB. Statistics

Describe the distribution of a set of statistical data with center, spread, and overall shape.

Summarize numerical data sets.
2021 Remind Information!

JOIN REMIND TO STAY UPDATED!!!

2021 MATH with Moss Remind Information

Text: 81010 Text Message:@6mossmath
Previous Week's Lesson Plans