Students who have not completed the on-line assignments have until the morning of 11/11/19 to get them completed.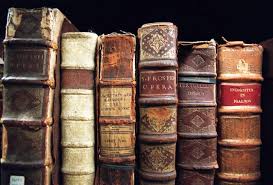 Welcome! I hope you find the information on my pages to be useful. I will update them regularly, so please check back frequently.

This year I will be teaching a managerie of classes: 8th Grade Honors Language Arts, 8th Grade Gifted Language Arts, 8th Grade Honors Georgia Studies, 8th Grade Gifted Georgia Studies, American Civics and Government for high school credit.

I will once again be sponsoring the Junior Youth Assembly trip to Atlanta for our qualified 8th graders.

The best way to reach me is by email:

woodach@boe.richmond.k12.ga.us

My planning time is 12:40-2:30. If you request a conference, please contact your child's homeroom teacher. The number to the school is 706.592.4534.

I offer extra assistance before and after school. Please contact me to make arrangements.
All Categories
Unassigned
Select Month
January
February
March
April
May
June
July
August
September
October
November
December
Select Year
2019
2020
2021
2022
Filter