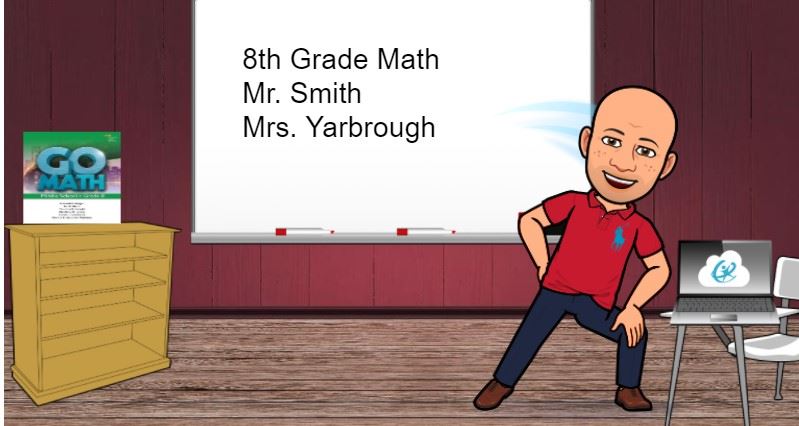 Students will be taking the Fall Diagnostic in I-Ready during the week of Sept. 21-25.

Greetings Parents and Students,

Welcome to the 2020-2021 school year. We will master the 8th Grade Math Standards during the next 9 months. Please check the tabs on the left for additional information. We all face new challenges today but know we can perservere, succeed and exceed expectations.