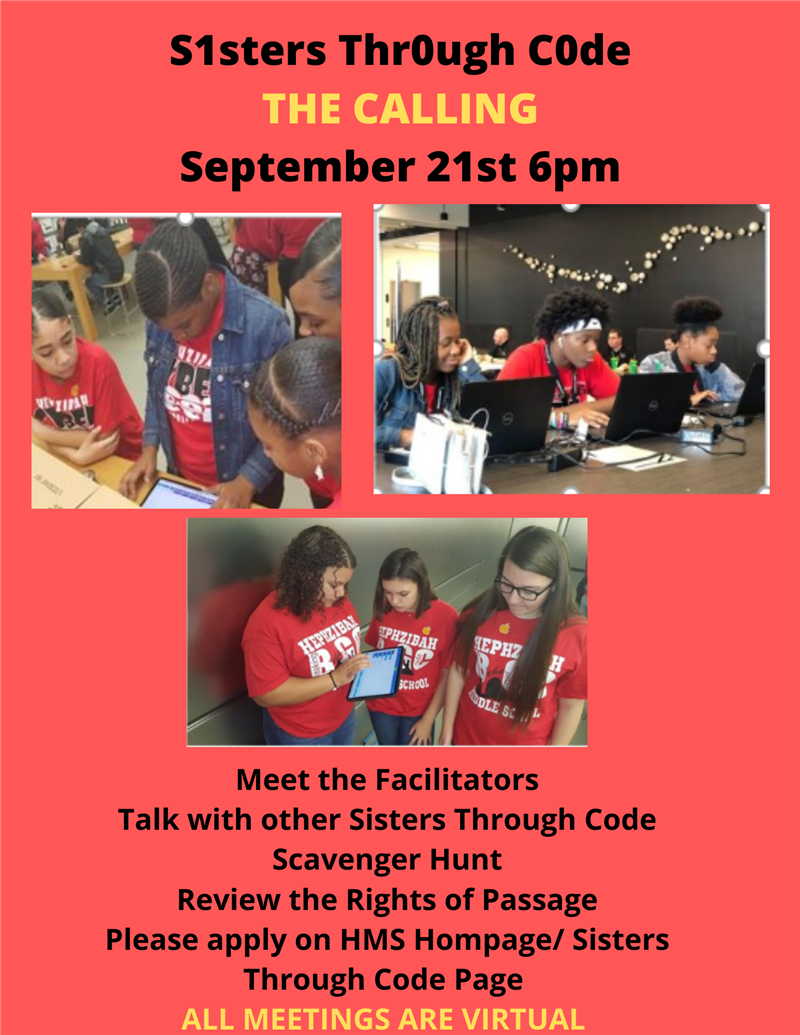 S1sters Thr0ugh C0de is on a mission to close the gender gap in technology and to change the image of what a programmer looks like and does.

All club meetings will be virtual. After application of interest has been submitted, selected students will receive a link via Outlook to join our virtual meetings through Microsoft Teams.

Only 20 girls will be selected to join!! 5 6th graders, 5 7th graders and 10 8th grade students.

CLICK THE LINK AND JOIN TODAY!!