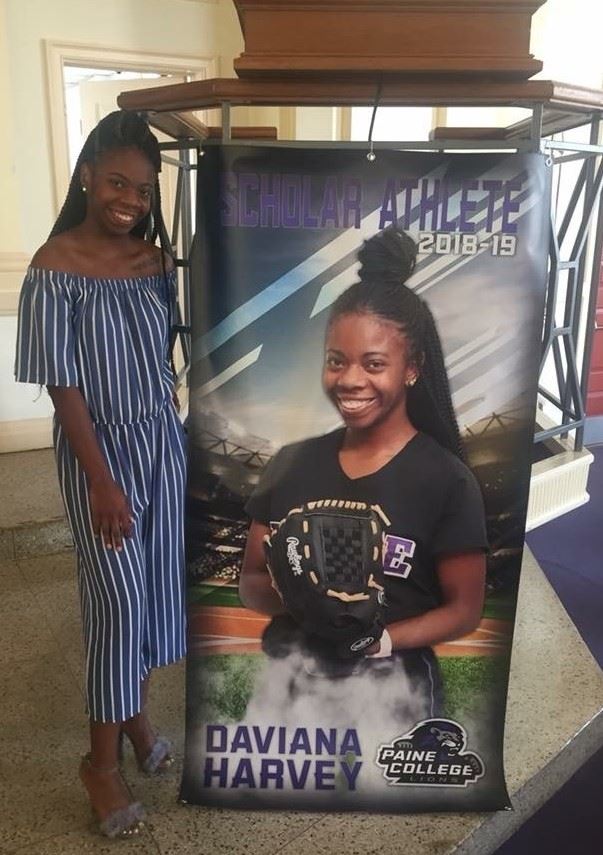 Email : Harveda@richmond.k12.ga.us

Room # 701

Phone # : 478-365-6075

YOU MUST WEAR A MASK !
Welcome T.W. Josey Eagles to the 2023-2024 School Year !

I am Ms. Daviana Harvey and I am from Macon, Ga. I am a recent 2019 graduate from Paine College where I obtained my Bachelors of Science in Business Adminstration. I also played softball, and was named the SIAC Scholar Female Athlete of the year for 2018-2019. I am currentlly working on my Master's of Arts in a Teaching program for Secondary Education. This will be my 5th year teaching and I am excited to meet all the new faces as well as see the returners. I currently serve as the Head Softball Coach. I will be teaching Economics, World History and World Georgraphy. My classes are based off of real life events so that each students will understand why we need this concept in life and how to best use the knowledge I am giving them, so I always try and tie a current event to each standards we learn. I am here to support and encourage each student to work hard and enjoy high school because you make your best memories here. I am looking forward to meeting each and every one of you ! Hope you have a great school year !

If students don't have access to the internet, parents/guardians can call 1.844.488.8398 for free internet access from Spectrum.