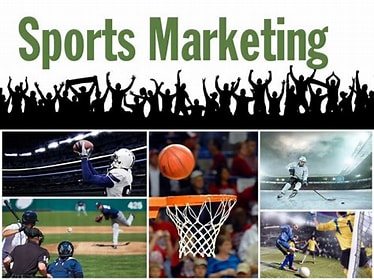 Dear Parents and Students,


Welcome to the exhilarating world of Advanced Sports and Entertainment Marketing!


I am thrilled to extend my warmest greetings and congratulate you on joining my class. Advanced Sports and Entertainment Marketing offers a unique opportunity to explore the captivating realms of sports and entertainment while honing your marketing acumen.

Throughout this program, you will embark on a transformative learning journey that combines theoretical knowledge with real-world experiences, equipping you with the skills and expertise necessary to thrive in the ever-evolving sports and entertainment industries. I am committed to providing you with a comprehensive and stimulating curriculum that covers a diverse range of topics, including strategic marketing, brand management, event promotion, sponsorships, digital marketing, and more.

This program is designed to nurture your passion for sports and entertainment while fostering an entrepreneurial mindset and innovative thinking. By engaging in hands-on projects, collaborating with industry professionals, and participating in industry-related workshops, you will gain invaluable insights and practical exposure that will set you apart in this competitive field.
As a member of the Advanced Sports and Entertainment Marketing class, you will have access to a network of like-minded peers who share your enthusiasm for these dynamic industries. This supportive and inspiring community will encourage you to push the boundaries of your creativity and contribute meaningfully to the program's success.

I am confident that this program will not only equip you with the knowledge and skills to succeed in marketing but also provide you with an edge that will open doors to exciting opportunities in your future endeavors. Whether you envision a career with top sports franchises, renowned entertainment agencies, or launching your marketing ventures, the possibilities are boundless.

Once again, welcome to the Advanced Sports and Entertainment Marketing program. I eagerly anticipate your active participation and the positive impact you will make on our school and the industries you will one day shape. If you have any questions or need further information, please do not hesitate to reach out to me at my email enendd@boe.richmond.k12.ga.us


Let us together celebrate and embrace the possibilities that lie ahead!


Sincerely,
Mrs. Adaeze Enendu,
Teacher,
Advanced Sports and Entertainment Marketing.