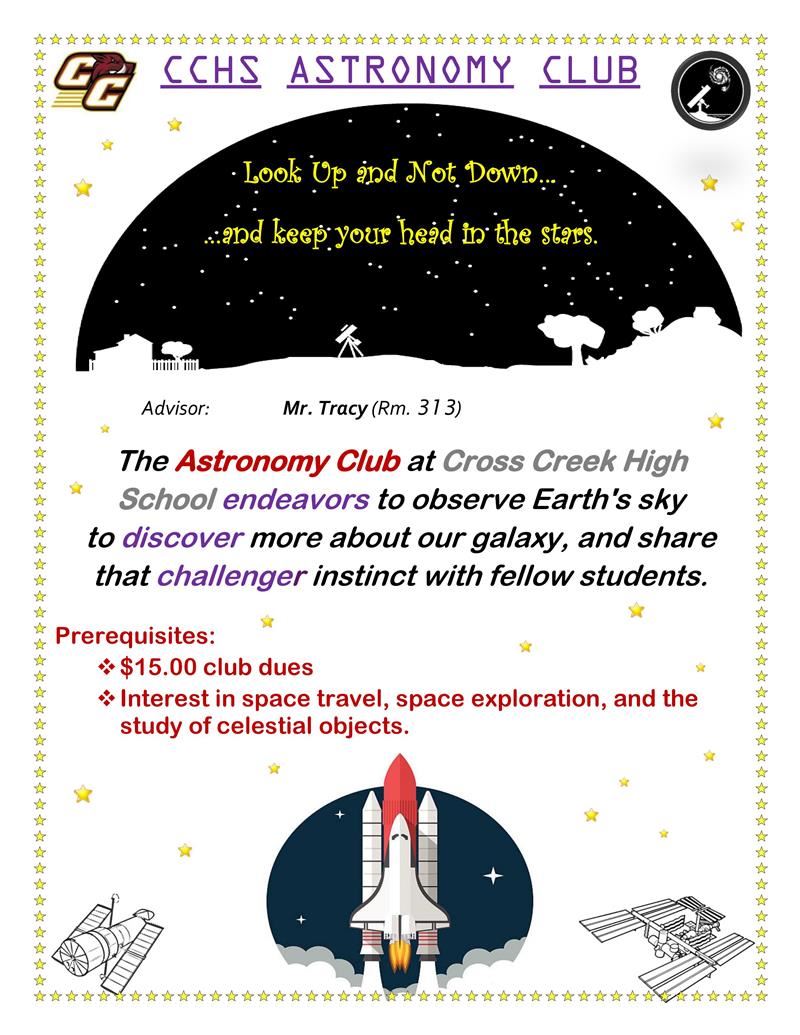 Club News
--The Astronomy Club at Cross Creek High School meets every other Tuesday in room 313.--

CCHS Astronomy Club's paticipation in CCHS's Homecoming Parade.

What a BLAST! Members of the CCHS Astronomy Club visited the U.S.

Space Center in Huntsville, AL and had an out of this world experience.
Stay Informed with Remind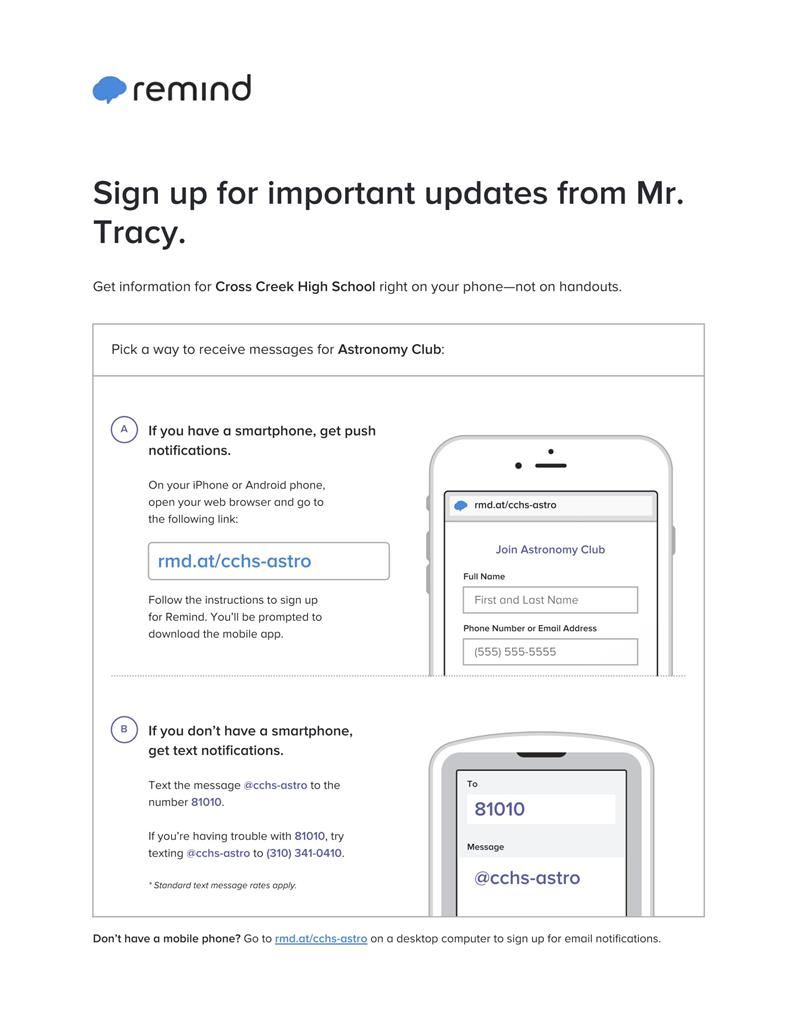 Astronomy Based Websites
After School Astronomy Clubs

Office of Astronomy for Development

Imagine the Universe

Astronomical Society of the Pacific: Hands-On Astronomy

NASA Space Place

Astronomy Experiments

Astronomy Quotes
Learning today ...Leading tomorrow

Mission

Building a world-class school system through education, collaboration, and innovation.

Vision

The Richmond County School System (RCSS) will create a world-class, globally competitive school system where all students will graduate and are college/career ready.

Beliefs

Every person has a right to a quality education.

Education is the shared responsibility of the individual, home, school, and community.

Every person can learn.

Respect and acceptance are essential for learning and personal development.

A safe, healthy, and orderly environment is essential to learning.

Communication is the key to understanding among people.