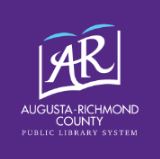 2019 Annual Summer Reading Program and Kick-off Event
Get your summer started right by participating in the Augusta Library's Summer Reading program.
Saturday, June 1, 2019
Augusta-Richmond County Public Library System (ARCPLS)
Headquarters Library (823 Telfair St.)
11 am to 2 pm
Click here to view press release.
Click here for more program information.