Please join PHM staff in supporting veterans.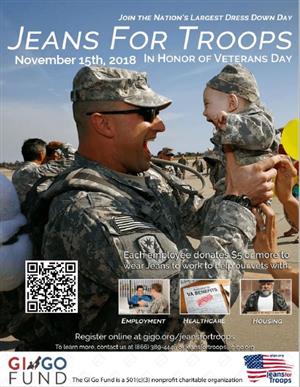 Pine Hill Middle School is dedicated to helping the veteran community.
With our team, we hope to raise $500 for the GI Go Fund.
To help and honor our troops, simply donate $5 or more to GI Go Fund.
Click here to donate.
Wear jeans and GI Go Fund sticker on Jeans for Troops Day, November 15!