School Theme: "Bloom Where You're Planted!"
Friday, December 4, 2020


---

Greetings, Panthers! It is with great PRIDE that I am joining the faculty and staff at Pine Hill Middle after spending four years teaching mathematics at Cross Creek High (Go Hawgs!!). I will be joining the eight-grade team, teaching Algebra I, Math Grade 8, and Physical Science Grade 8. I am here to help and facilitate your learning in any way possible and I look forward to having a terrific 2020 - 2021 school year.

Parents, I cordially extend my salutations to you as well. My definitive goal is to create and foster a collaborative classroom in which students take a proactive role in their learning. My contact information is provided below, and I encourage both you and your child to join Remind (It will be a requirement for students). However, the best way to contact me is through email. I welcome the opportunity to work with you and your child.
Contact Information
---

---

Subjects: Algebra I | Math 8 | Physical Science

---

Grade 8 Science: @MrT-8thSci

---

---

Class Motto: Make an effort, not an excuse.

---

School Motto: Walk like a panther.

---

"

The most certain way to succeed is to just try one more time."

-Thomas Edison
Instead of "I don't get it"...
Math Supply List



Pencils! Pencils! Pencils

---

---

---

Loose-leaf Notebook Paper

---

---

---

"Mathematics may not teach us to add

love or subtract hate, but it gives us hope

that every problem has a solution.

"
10 Commandments of Mathematics...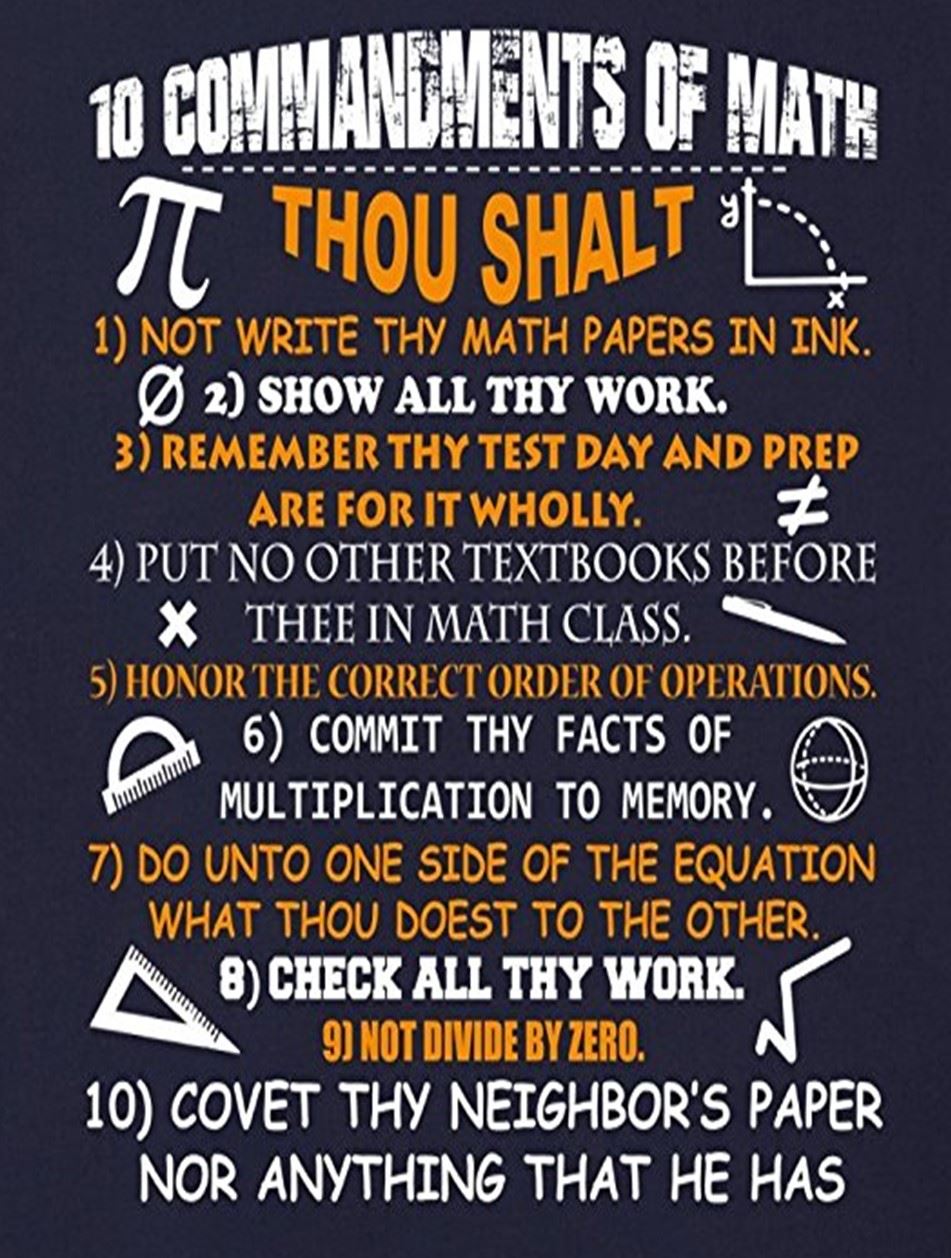 Learning today ...Leading tomorrow

Mission

Building a world-class school system through education, collaboration, and innovation.

Vision

The Richmond County School System (RCSS) will create a world-class, globally competitive school system where all students will graduate and are college/career ready.

Beliefs

Every person has a right to a quality education.

Education is the shared responsibility of the individual, home, school, and community.

Every person can learn.

Respect and acceptance are essential for learning and personal development.

A safe, healthy, and orderly environment is essential to learning.

Communication is the key to understanding among people.