School Theme: "Bloom Where You're Planted!"
Thursday, May 6, 2021


---

Mandatory Teams Class Meeting Times - 1 pm to 3 pm Daily

(Find the link to your class meeting by accessing Teams through LaunchPad and clicking on CALENDAR on the left.)

Tuesday & Thursday

1 pm -

Georgia Studies

2 pm -

Algebra I

Students be sure to have joined REMIND

Wednesday & Friday

1 pm -

3rd Period Math 8

2 pm -

4th Period Math 8

Greetings, Panthers! I joined the faculty at Pine Hill Middle this school year after spending four years teaching mathematics at Cross Creek High. I will be teaching Algebra I, 8th Grade Math, and Georgia Studies. I am here to help in any way possible as we transverse through the second semester of the school year and all the ups and down, such as Learning From Home, that it throws at us. (Students be sure you have joined my Remind!!)
Contact Information
---

---

Subjects: Algebra I | Math 8 | Georgia Studies

Georgia Studies: @MrT-ga8

---

Tutoring: Upon Appointment - before or after school

---

Class Motto: Make an effort, not an excuse.

---

School Motto: Walk like a panther.

---

"

The most certain way to succeed is to just try one more time."

-Thomas Edison
Instead of "I don't get it"...
Math Supply List



Pencils! Pencils! Pencils

---

---

---

Loose-leaf Notebook Paper

---

---

---

"Mathematics may not teach us to add

love or subtract hate, but it gives us hope

that every problem has a solution.

"
10 Commandments of Mathematics...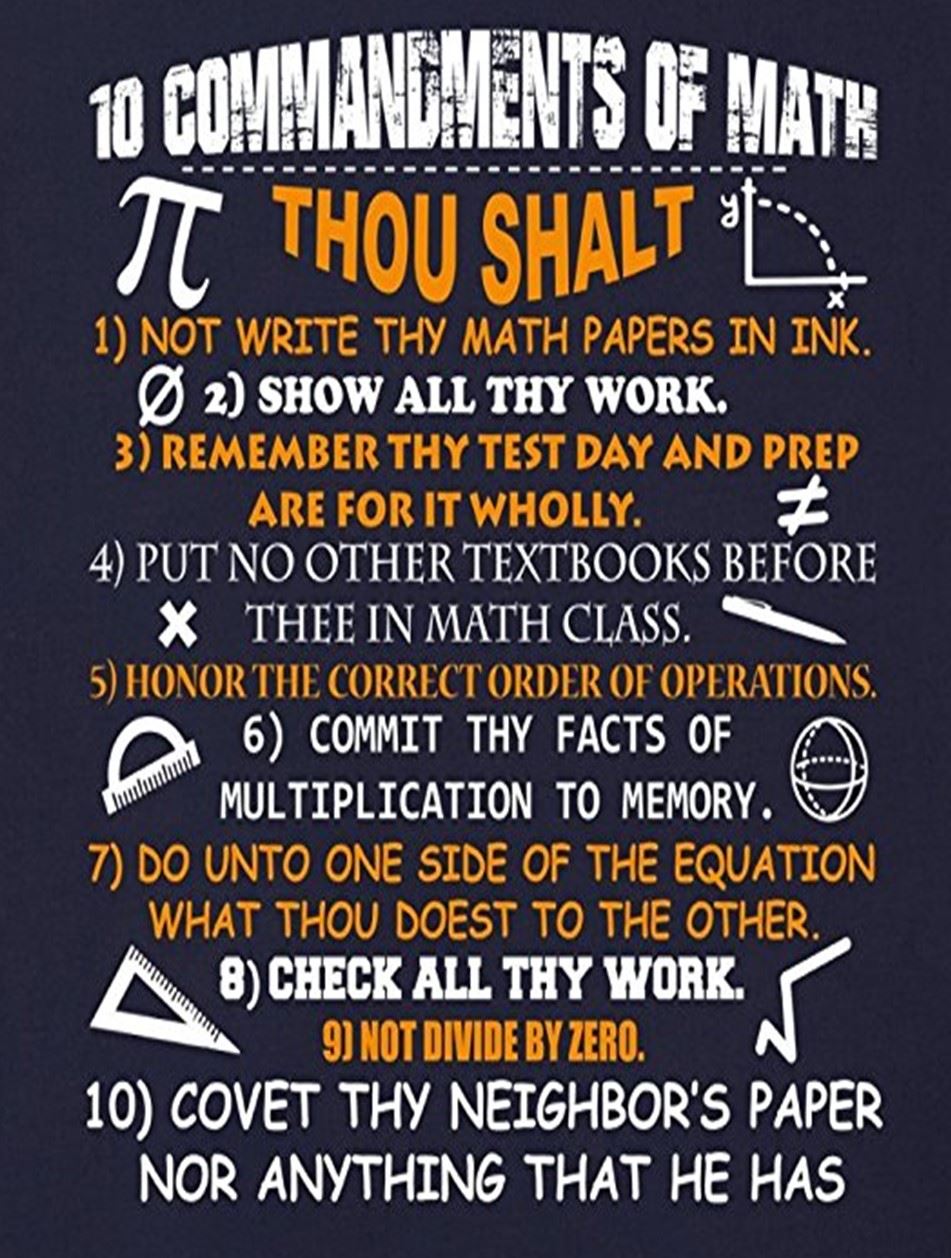 Learning today ...Leading tomorrow

Mission

Building a world-class school system through education, collaboration, and innovation.

Vision

The Richmond County School System (RCSS) will create a world-class, globally competitive school system where all students will graduate and are college/career ready.

Beliefs

Every person has a right to a quality education.

Education is the shared responsibility of the individual, home, school, and community.

Every person can learn.

Respect and acceptance are essential for learning and personal development.

A safe, healthy, and orderly environment is essential to learning.

Communication is the key to understanding among people.