Social Studies 365 Days A Year

"It Always Seems Impossible Until It's Done"

---

---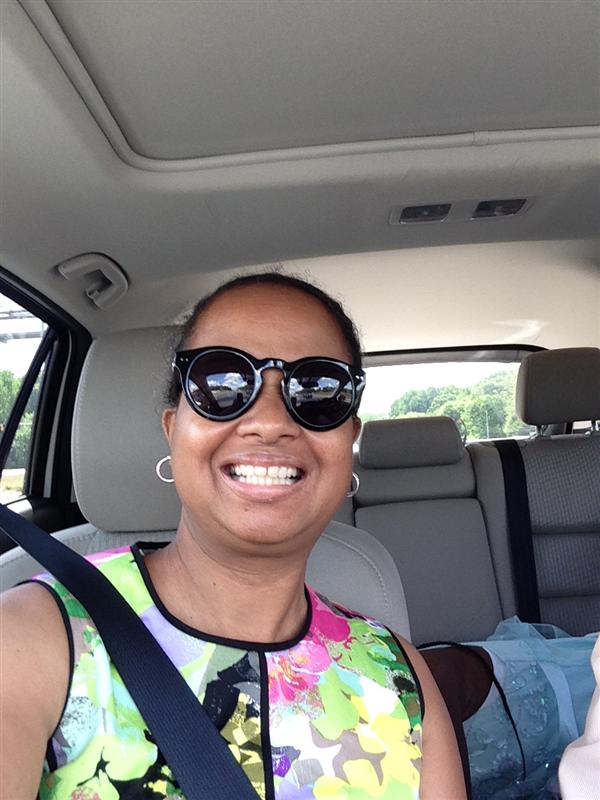 Phone:
Email:
Degrees and Certifications:
Mrs.

Jones

I enjoy working with all populations, particularly the elderly and adolescent population. Having worked with the elderly, middle schoolers and the high school population, I can honestly say I have found my niche.

I was born in Manhattan, NY. Lived in the Bronx my first few years of life and then moved to Jamaica, Queens, NY. I attended P.S. 80, P.S. 209, JHS 194 and Bayside H.S., in Bayside NY. Moved to Augusta, Ga. with my family in July of 1979. In Augusta I attended and finished my last two years of secondary school at the Academy of Richmond County. I graduated H.S. at the young age of 16 and immediately began my studies at Augusta College that summer. I graduated from Augusta College, which is now Augusta University, where I received a B.A. in Sociology with a Minor in Social Work. When I decided to become an Educator, I attended Paine College and earned my teaching certifcation. Later, I earned my graduate degrees from Cambridge College in General Education (M.Ed.), and Leadership (Ed.S.). I also attended South Carolina State University, where I completed the Orientation and Mobility Specialist Program. Finally, I earned the following endorsements- A.P. Economics, Gifted, and A.P. United States History.

My favorite subject from elementary school through college was Social Studies. The love of SST runs through my Burnette blood. My father was the family historian. Any factual information my colleagues and I needed to know, we would just give "Walking Britannica", my dad, a call. The excitment he felt over world events, American History, or Ethnic Studies was contagious, and passed on to his children and grandchildren.

Over the years, a lot of what I have studied has come to life for me. I have been fortunate enough to have visited many of the places, cities and countries I have studied. Pompeii, Italy, the Coliseum in Rome, Robin Island off the coast of Cape Town, South Africa, The forbidden City and the Great Wall of China are just a few of the fascinatining places I've visited.
I have vivid memories of my fifth grade social studies lesson on Pompeii. I remember seeing images of fossilized human beings, pottery and other artifacts. I had no idea that one day I would see those very same artifacts in person. My study of Pompeii, Rome's Coliseum and South Africa's Apatheid with Nelson Mandela's fight for equality, gives me a greater appreciation and prospective of the WORLD.

This summer I was privleged to travel to the city of Accra in Ghana, West Africa. I'm excited to have these opportunities to gain a new perspective and greater appreciation of cultures, places and people. This current school year 2018-2019, we will be chaperoning a group of students to Johannesburg and Cape Town, South Africa. Come and join us as we explore the WORLD TOGETHER!!

You never know where your studies in life will lead you. Don't discount or minimize any class that you take. Each class will give you a better understanding of this complex world in which we live, and prepare you to effectively prosper and live in it, while making your own contributions to Augusta, Georgia, America and hopefully the "World".

Social Studies is one of the most interesting academic subjects, and it is my sincere desire to pass the love of this subject area on to all of my students!

Current Events Today-History Tomorrow!
We Live History Everyday! Let Us Learn From It and Appreciate It!!!
Contact
MRS. YUSHEVER JONES, M.ED., ED.S.

EMAIL: waltoyu@boe.richmond.k12.ga.us

GRADES 9-12 (MIXED)

SUBJECTS: U.S. HISTORY AND WORLD HISTORY

---