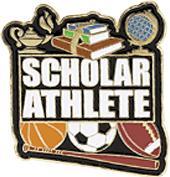 GHSA (Georgia High School Association which govern the high school athletic teams)

The objective of the GHSA organization shall be the promotion of education in Georgia from a mental, physical, and moral viewpoint, to standardize and encourage participation in athletics, and to promote sportsmanship and an appreciation for and study of music, speech, and other fine arts through Region and State competitions.

http://fs.ncaa.org/Docs/eligibility_center/DI_and_DII_Worksheet.pdf

NCAA DIV I and DIV II worksheet

NCAA Center Information for Athletes & Parents
NAIA Eligibility Center

In 2010, the association opened the doors to the NAIA Eligibility Center, where prospective student-athletes are evaluated for academic and athletic eligibility. It delivers on the NAIA's promise of integrity by leveling the playing field, guiding student-athlete success, and ensuring fair competition.