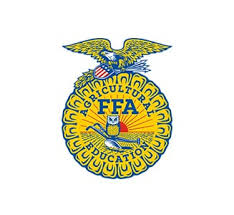 Georgia FFA Association Plan for Statewide Affiliation Beginning in 2019-2020 School Year
Beginning in the 2019-20 school year, Georgia will become a full Affiliation state. That means that all
students enrolled in all Agricultural Education classes at state recognized Agricultural Education programs
in Georgia will be FFA members.

Fees
High School - $9.05 per student ($5.05 national / $4.00 state) enrolled in AgEd classes.
Middle School - $900 flat fee ($300 national / $600 state) that covers all students enrolled in AgEd classes.
National FFA no longer implies regulations on collection of funds to pay Affiliation fees. Local chapters can
decide how they will generate the money for their fees; including seeking funding from their local school
system due to changes in Perkins V regulations allowing for CTSO engagement.

State Roster System
Agricultural Education teachers and FFA advisors in Georgia will still complete their local FFA chapter roster
through the Georgia Agricultural Education website. The roster portion of the website will experience some
format changes to encompass the Affiliation model for all chapters. Teachers will see the revised roster
website in July at the GVATA Summer Conference and will have access to it shortly after.
Changes will include: No need to declare Affiliation (all chapters will be Affiliated) and invoicing will reflect
new fees and Affiliation terminology.