Dr. Bradley teaches science at Westside High School.

Her planning period is 9:10-9:55 am. She can be reached by phone if needed at this time (as long as she's not in a meeting).

School Hours: 7:25-2:10pm

Remind Codes: (text the codes to 81010, or add the Remind App to your phone)

Students in my Environmental Science Class: EnSci117

Students in my Forensic Science Class: 4N6117

Students in my AP Research Class: 117APCap
Frequently Asked Questions!

1. What are we doing this week?

Weekly schedules for all classes are posted on the web pages to the left, or on the student's Canvas page.

2. I missed class yesterday. Can I get a copy of the assignments?

If a student misses a day, simply go to the Canvas Course on their LaunchPad to find the assignment and turn it in there.

3. I just failed this quiz! What can I do???!!!

If a student wishes to redo any assignment, quiz, test, or laboratory, they are welcome to come after school (or talk to Dr. Bradley) to make it up.

4. I need extra help on this assignment!

Dr. Bradley will tutor nearly every day after school, starting at 2:10-3:30 pm. The tutoring schedule will also be posted on the Week-At-A-Glance.

5. What can I do to bring up my grade?

Dr. Bradley does not have a late-work policy. Turn in any work before the end of the grading period in Canvas without penalty. The only assignment that MUST be done on time is the daily Prime Time. This is a single question that is asked at the beginning of class. Students have until that week's Friday at midnight to complete all these questions. These will not be reopened for any reason.

6. How do I know what my current grade is?

Dr. Bradley grades weekly work every weekend. The grade will almost always be up-to-date. Students and guardians can check Infinite Campus to understand their current status.

7. Dr. Bradley! You put in a missing assignment for me, but I turned it in!

Please verify that your file went through on Canvas before telling me. Then please let me know! I definitely make mistakes. Take a deep breath! I don't have a late-work policy, so you are fine!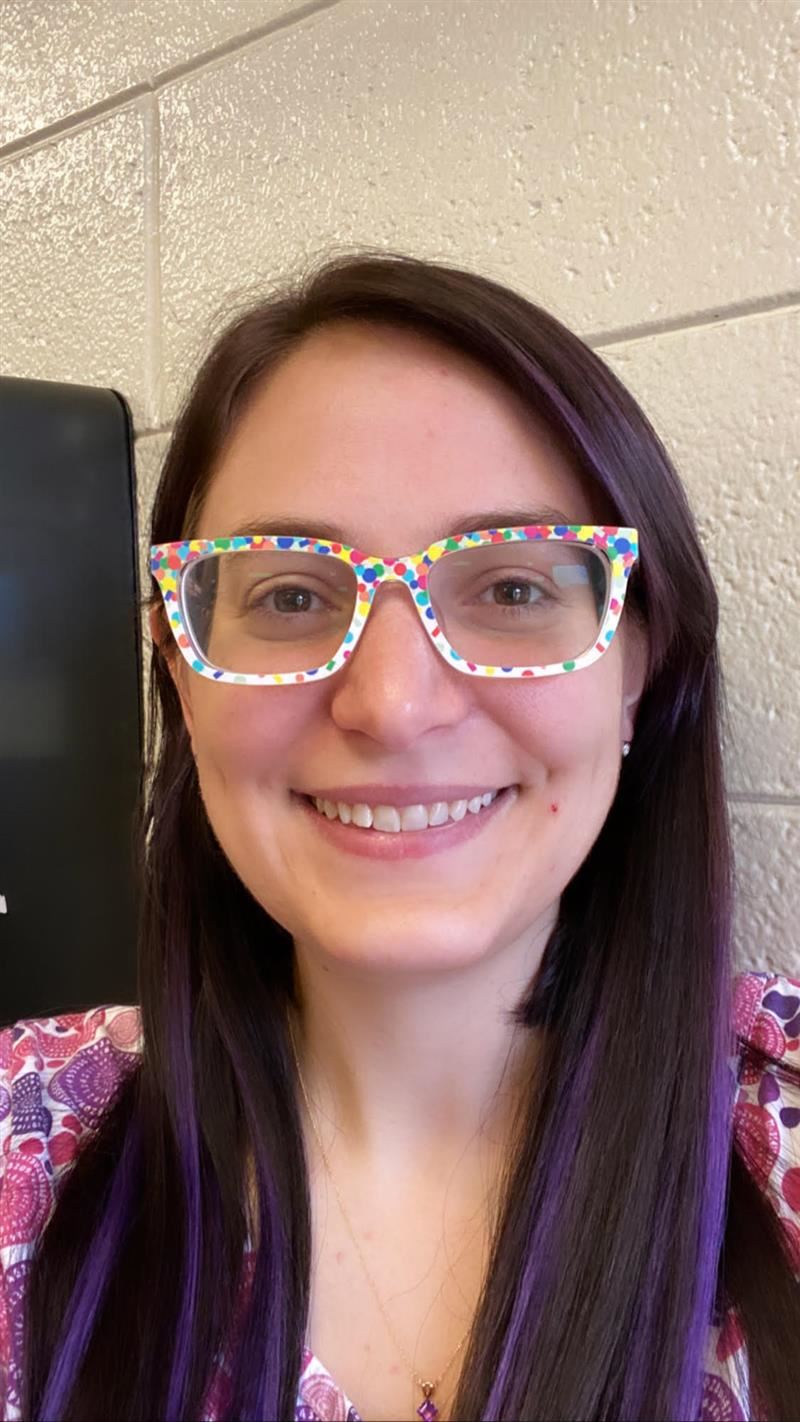 Phone:
Email:
Degrees and Certifications:
B.S. in Biology Ph.D. in Microbiology and Immunology
Dr.

Jillian Bradley

Go Patriots!!

Dr. Bradley came to Westside High School after spending 6 years researching and teaching at a medical school in South Carolina. A few of the things she studied were the effect of the Ebola Virus on the body and how the lack of gravity in space changes the body.

Dr. Bradley completed her graduate thesis at Augusta University in Augusta, GA in 2015. Her thesis project was on the polarization of macrophages during helminth infection. She was co-author of five publications during this time. She completed her B.S. in Biology in 2010 at what was Armstrong Atlantic State University and has since been merged with Georgia Southern University.

Throughout the year I will use my personal funds to purchase needed materials for the classroom and the laboratory sessions we conduct. I have been humbled by the love and support from families asking to help with this effort! I have put together a wishlist at their request. The items on this list will be sent directly to me at the school and will only be used for student education. Thank you so much for your support! https://tinyurl.com/DrBradleyWishList

Dr. Bradley's Schedule for 2022-2023

1st Period: Forensic Science

2nd Period: AP Research

3rd Period: Planning

4th Period: Forensic Science

5th Period: Environmental Science

6th Period: Environmental Science

7th Period: Forensic Science