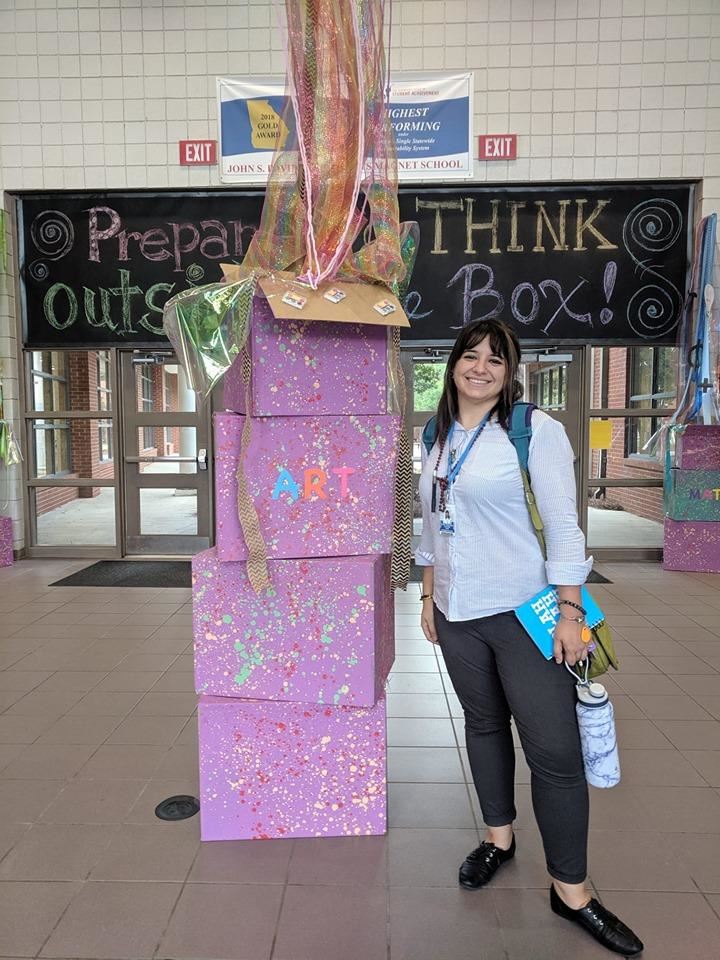 Phone:
Email:
Degrees and Certifications:
Bachelor of Fine Arts
Ms.

Carey Mogianesi (Ms. Nessie)

Ms. Mogianes is the new graphic design teacher and yearbook advisor at Davidson. She received her BFA at Augusta University and started her own pottery business called Third Eye Ceramics in 2017. Ms. Nesi uses her skill in visual art, graphic arts, and other media as a way to express her artistic self. She started teaching classes in 2018 at the Gertrude Herbert Institute of Art, which drove her to pursue a full-time teaching career. Ms. Nessie's experience with illustration, graphic design, 3D media, and business management will provide a unique learning experience with real-world applications in the field of Media Arts and graphic design.

NOTICE: Student Virtual Classroom for MS.Mogianesi's Classes

Yearbook, Media Graphics I, II, III, Visual Graphics I, Advanced Graphics II, III, IV, Visual Arts III & IV

All Students participating in my classes should have received an invitation to join Microsoft Teams through their school e-mail address. The team app will allow for fluid conversation, collaboration, and submission of classwork. Students taking graphic design may be temporarily unable to access adobe programs. We may potentially be able to provide temporary access to these programs and are awaiting further instructions from Adobe.

All students are required to access their rcboe e-mails and accept the invitation to the team. Everyone will be required to continue learning in the virtual classroom space and participate in learning activities and discussions. Lack of communication or submission of assignments will impact your grades. I am accepting late assignments without penalty. Please submit assignments as you are still responsible for your classwork and learning.

If your assignment has been marked as Missing, Late, or Incomplete, please remember that this is not a final grade. It is a place holder until I receive the assignment. I am accepting late work without Penalty.

If there are factors that prevent reliable to the internet or desktop, please contact me via email. I have other learning opportunities that will provide appropriate learning outcomes and expectations for the course.

Media Graphics Students in classes 4A, 4B, 5A, 5B must create their own personal Canva Account. Please visit the website or download the mobile app on your smartphone.