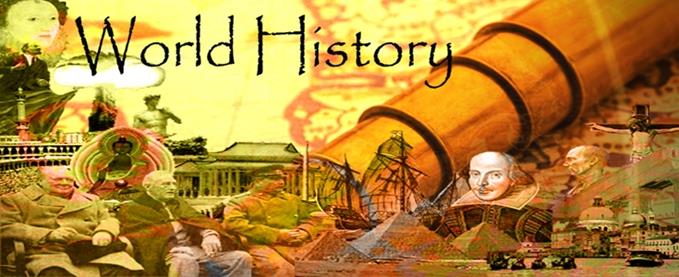 Phone:
Email:
Degrees and Certifications:
All Categories
Unassigned
Select Month
January
February
March
April
May
June
July
August
September
October
November
December
Select Year
2017
2018
2019
2020
Filter
John R. Minton

World History

mintojo@boe.richmond.k12.ga.us.

Grades 9-12

(706) 796-4924
Assessments 367 and 373

"Analyze Information" question and the "Synthesize" question on pages 372 and 373 in the textbook.

Bell Ringers from Monday Nov. 5 through Wednesday Nov. 7

Notes from Monday through Wednesday

Turn in your Coat of Arms, which is Phase 1 of your Medieval Project.

I am looking for the Bell Ringers from Fri Oct. 26 to Wed. Oct. 31

The Guided notes on the Renaissance and Graphic Organizer (Bubble Map)

Assessments on pages 356, 378, and 361.

Notebook Check Tomorrow !!!!!!

I will be looking for the following: Bell Ringers from Friday October 19th till Wednesday October 24th

All Notes

15 facts from the video "7 Ages of Britain: The Age of Worship"

Assessment Questions on Page 220 of the Textbook

Graphic Organizer based off of "Check your Understanding" question on page 239 in textbook

There will be a notebook check on Thursday Oct. 18th. I will be checking for this weeks bell ringers, completion of notes, and Assessments from 10-15 to 10-17.

Thursday September 13th is Portfolio and Notebook Check!!!! Please Bring your notebooks with you and make sure all your homework is completed.

Quiz on Monday over ancient greece!!!!

Study your notes, powerpoints and homework!!!

Study closely the Minoans, Mycenaeans, and re watch the video that we watched on friday.

Quiz will be 5 or 6 questions, either all multiple choice or 5 multiple choice and 1 constructed response.

Reminder !!!!!!

Portfolio Checks are Thursday August 30. Make sure you have all your notes, bell ringers, homework/classwork, and handouts in your binder for a grade. You need to be organized!!! This will help ensure your success in World History!

August 31 is the Unit Test....make sure you do your work and study! Remember...Practice makes perfect, so does studying your notes, homework/classwork, powerpoints, and videos.