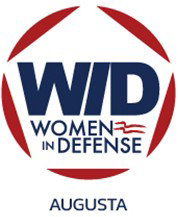 Women in Defense Augusta Chapter Scholarship Program
The Women in Defense Augusta Chapter (WID AC), under the auspices of the Women in Defense (WID)(1985), the National Defense Industrial Association (NDIA) (1919) Affiliate, established
the WID AC Scholarship Program to recognize, encourage, and stimulate scientific achievements which contribute to broadening knowledge and technical development within the fields of importance to national security and national security industries. This includes both military and non-military dimensions of national security, such as economic, energy, infrastructure, environmental, food, border, and computer and cyber security.
In honor of Grace Brewster Murray Hopper (1906-1992), former United States Navy Rear Admiral, mathematician, computer scientist, and educator, the WID AC created the 2020 Grace Brewster Murray Hopper Scholarship to acknowledge her talent, vision, persistence, and dedication to computing, education, and service (1943-1986) to the nation.
The 2021 Grace Brewster Murray Hopper Scholarship of $500 will be awarded to qualifying female high school seniors who have exemplified skills in applying the sciences, technology, engineering, arts, and mathematics to areas of national security.

Applicants must submit the completed application with all required information no later than 11:59 P.M. EST on THURSDAY 24 MARCH 2022. Click HERE to apply!