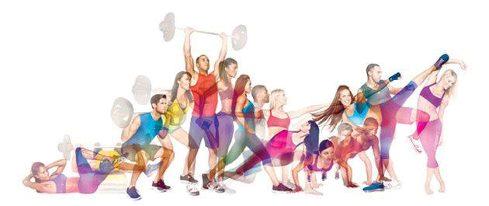 Personal Fitness Course Description & Syllabus

Personal Fitness provides instuction in methods to attain a healthy level of physical fitness.The course covers how to develop a lifetime fitness program based on personal fitness assessment and stresses strength, muscular endurance, flexibility, body composition and cardiovascular endurance. It includes consumer information, promotes self-awareness and responsibility for fitness.

*** This course is required for graduation and is one semester in length

---
The FITNESSGRAM assessment does not compare your child to anyone else, nor does it measure skill or athletic performance.

Rather, it compares your child to health standards that have been established by researchers as the level of fitness all students should reach in order to attain health benefits.